Kia is said to be planning a new small SUV/crossover to slot below the Sportage, coming in as the company's smallest adventure model.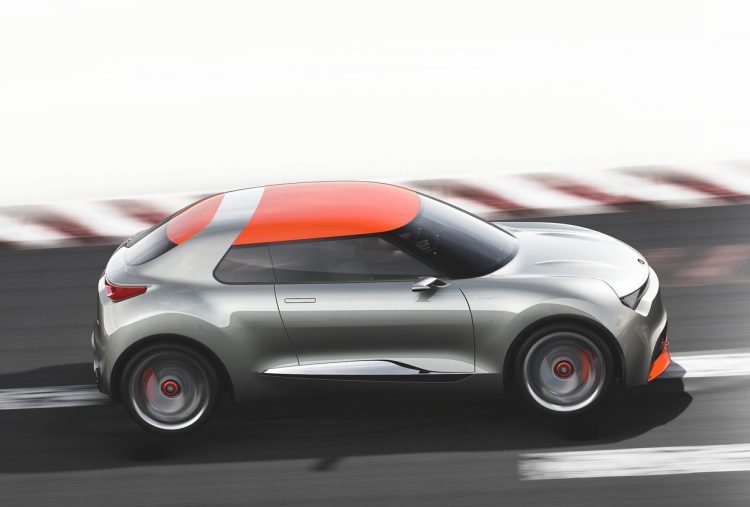 With all SUV segments booming at the moment, it comes as no surprise most carmakers, especially the bigger ones, are looking to expand their product range in this department.
It's understood Kia's upcoming small SUV – or crossover to be more specific – is under development. Prototypes have already been spotted testing in hot climate as the company prepares the new model for global markets.
The model will be an answer to existing models such as the Mazda CX-3, Suzuki Vitara, and the Honda HR-V. It will also have to fend off Toyota's upcoming C-HR small SUV which is expected to become one of the company's (and buyers') favourites.
As for the design, industry speculation suggests it could borrow plenty from the Provo concept from 2013 (pictured), while infusing some of the themes seen on the latest Sportage. It will be smaller than the Sportage, especially as the Sportage has grown a bit in recent model changes.
At this stage it's unknown if Kia will offer both front-wheel and all-wheel drive layouts. Many vehicles in this segment aren't regarded – or used – as proper off-road vehicles, and thus are usually labelled crossovers and come in front-drive only.
Even still, it is set to bring a perched up driving position and more ground clearance than your average hatch. This should help to make it a moderately adventurous vehicle with some multi-terrain capability.
Kia is likely to announce more details later this year, and it might even unveil a concept version before taking on the market some time in 2018.