It's official, the next-gen Mazda MX-5 sports car will be revealed on September 4. The company has released a little teaser video to stir some emotions.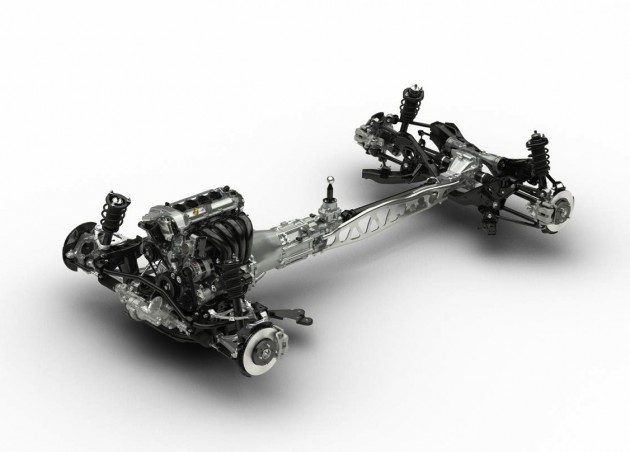 The new model is turning out to be one of the most anticipated new vehicles to debut this year. It will showcase loads of lightweight technologies as part of the company's SkyActiv philosophy, which could see kerb weight slashed by around 100kg. This will help with handling, performance and economy.
Under the bonnet details are still a bit hazy at this stage. The teaser video (below) gives us a preview of the engine noise, which, if you listen carefully, sounds a bit like a turbo is involved.
A number of rumours suggest a new 1.5-litre or 1.6-litre turbo four-cylinder will be offered, while others speculate a Fiat-sourced 1.4-litre turbo taken from the Abarth Esseesse.
An Abarth engine might seem a little far-fetched but we must remember Mazda and Fiat are working on the roadster project together to help spread development costs. Alfa Romeo is expected to be the brand to launch Fiat's version later down the track.
Conversely, if you take a look at the image of the chassis (above), revealed earlier this year, the engine doesn't seem to show a manifold supporting a turbocharger.
Either way, a target 0-100km/h time of 6.5 seconds is believed to have been given to the engineers for the 2015 Mazda MX-5. This would make it over 1.0 second quicker than the current model. Engine power will probably peak at around 135kW.
More details are likely to be trickled out in the lead up to its September debut. Stay tuned for more.