Over 300,000 Facebook users have registered on Ford's Facebook page to receive a string of updates on the progress of the upcoming new 2012 Ford Focus ST. Updates, including this recent video, will be fed onto the social site during the led-up to the new Ford Focus ST launch next year.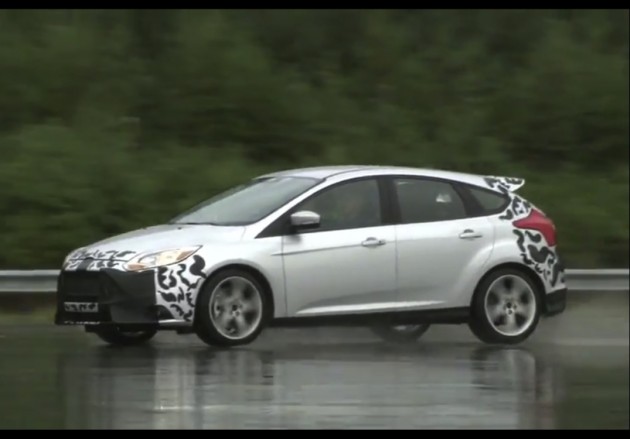 This first video shows Ford's director of global performance vehicles and motorsport business development, Jost Capito, going through some testing procedures of the new Ford Focus ST development at Ford's Lommel proving ground facilities in Belgium.
The Facebook page will be used to provide a series of further updates on the new Ford Focus ST. Jost Capito recently said,
"Our Facebook page allows us to reach out to enthusiasts around the world for the first time and share with them the final stages of development of the new Focus ST as it happen.

"This is Ford's first truly global performance vehicle, and social media gives us a rare opportunity to show enthusiasts how this car is progressing, gives insight into its technologies and builds excitement in this community as we finalize Focus ST's technical specifications."
The new 2012 Ford Focus will feature a 2.0-litre EcoBoost turbocharged four-cylinder engine developing an "estimated" 184kW of power. However, Ford is still fine tuning the powertrain, so production figures may be slightly different.
Click play on the video below for a bit of a preview and more information on the new Focus ST. Also, head over to www.facebook.com/FordFocus to receive more updates in the near future.
Also check out:
– 2010 Ford Focus RS review
– New (2013) Ford Focus RS confirmed
– Video: Ford Focus Supra 2JZ conversion doing RWD powerslides