Kia has sent out a teaser image of its first-ever Ceed crossover, previewing a new model for the small SUV market segment.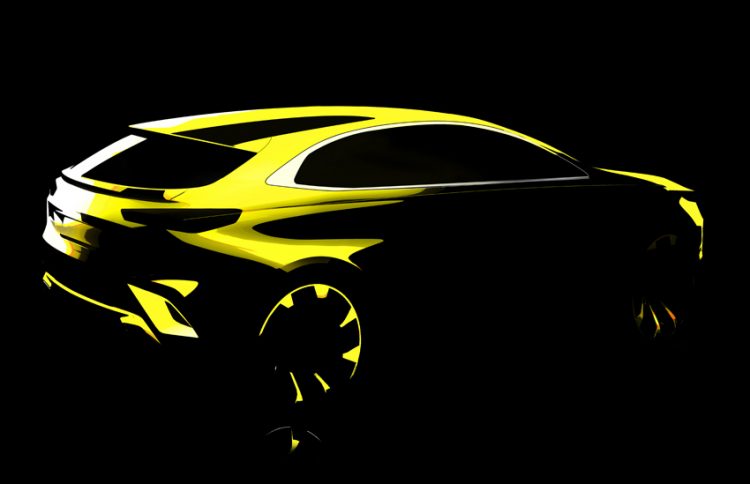 The company says designers have been given freedom to explore new body styles for the latest Ceed, and this crossover stands out above the rest, the company says. Gregory Guillaume, vice president of design for Kia Motors Europe, said:
"There's another style, another type of vehicle, that we feel very strongly deserves to be a new member of the Ceed family. It will the play the role that's needed to make the Ceed range stronger and even more exciting, more appealing, to European consumers. The design will be nothing like you've seen in the Ceed family so far. This will be the next big surprise from Kia."
This isn't just a concept. Kia is planning to put it into production. It'll join the Ceed, Ceed Sportswagon, and ProCeed in the latest generation lineup. The company confirms the crossover will be revealed, including its official name, "later in 2019".
From the sketch it looks like Kia will pull out another great design for the automotive world. The rear features some muscular haunches with a raked rear windscreen, along with slim taillights and slender windows. From the side profile it looks like the model will be more of a four-door coupe SUV than an upright wagon-style SUV. Either way, it certainly stands out.
Like the regular Ceed this new crossover probably won't be introduced in Australia. Instead, it'll likely be reserved for European markets only.