Ferrari is reportedly working on a new entry-level model to sit beneath the 458, featuring a new twin-turbo V6 powerplant. Meanwhile, the facelifted version of the 458 is set to get a big power boost thanks to turbo technology.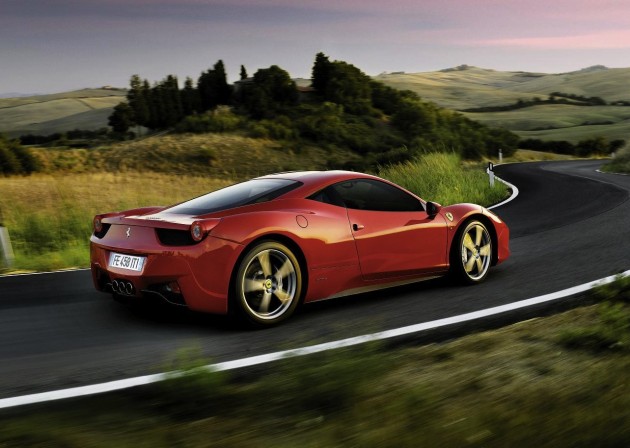 According to an Automobile Magazine report, Ferrari has big plans for the next few years, including launching a special 30-unit limited edition of the LaFerrari boasting around 1050hp (773kW), as well as a model update for the FF shooting brake featuring a new twin-turbo V8 with around 522kW.
At the moment the Italian company's entry-level model is the 458, which, in Australia, has a recommended retail price of $525,417 (excluding on-roads). That is set to change though with the introduction of a sports car to its junior, coming with a cheaper price tag.
It's understood Ferrari is developing a new model with a more sporty side, friendlier than the 458's harder-edged supercar credentials. Power will apparently come from a fresh 2.9-litre twin-turbo V6 producing around 373kW.
The model will be more of a rival to the base model Porsche 911 or even the Cayman, based on a shorter version of the 458's platform. Word has it the car will be available with a proper manual transmission.
Speaking of the 458, it's getting ready for a model update and could come equipped with a 3.9-litre twin-turbo V8 producing a massive 499kW. Look out for the 'M458-T' early next year.
As you can probably tell, Ferrari is trying to reduce its overall showroom emissions and really is re-introducing the turbo era. Almost all of its models are expected to be turbocharged within the next few years, except for the hybrid LaFerrari.