To spice up the ageing Mercedes-Benz GL-Class, the local arm is introducing a number of special editions to the range including the Limited Edition and Edition S.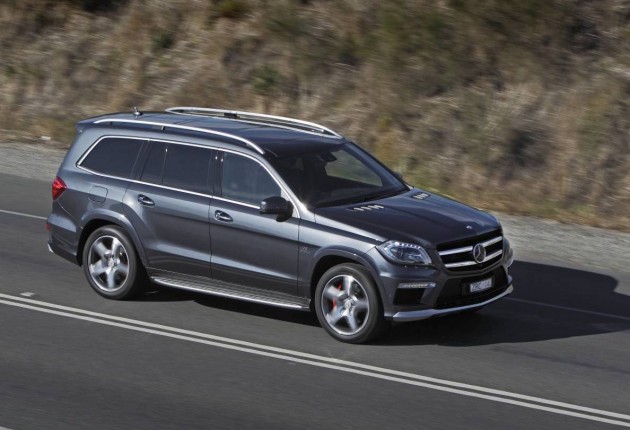 Starting with the Limited Edition, this is based on the entry GL 350 BlueTEC, adding a unique exterior package with 20-inch alloy wheels, as well as a high-end Harman Kardon Logic 7 surround sound system as standard.
Next up, the Edition S is also based on the GL 350 BlueTEC. It goes for a more sporty theme, incorporating the full AMG Sports package. There's 21-inch matt black AMG wheels, along with the Active Curve system, a tyre pressure monitor, two-toned front seats, and a wood and leather steering wheel.
The Edition S package can be applied to the GL 500 as well, with its 4.7-litre twin-turbo V8 that produces 320kW and 700Nm. As a bonus, GL 500 buyers get a panoramic glass roof, rear sun blinds, and a digital TV tuner in the cabin.
Sitting at the top of the range remains the beastly GL 63 AMG. It already comes with the full AMG package, including a 5.5-litre twin-turbo V8 belting out 410kW and 760Nm, capable of covering 0-100km/h in 4.9 seconds.
The updated GL 63 AMG does see the introduction of the AMG Driver's package though which lifts the top speed to 270km/h, and brings the designo Exclusive package and Luxury interior option.
Mercedes Australia says the special editions will be available only for a limited time. The order books are now open, with prices starting from the following (excluding on-road costs):
2015 Mercedes-Benz GL 350 BlueTEC Limited Edition – $114,900
2015 Mercedes-Benz GL 350 BlueTEC Edition S – $114,900
2015 Mercedes-Benz GL 500 Edition S – $114,900
2015 Mercedes-Benz GL 63 AMG – $114,900
Note: Regular 2013 Mercedes-Benz GL 63 AMG shown. Mercedes Australia hasn't provided current images