Jeep's Colombian branch has adopted one of the interweb's most majestic inhabitants, the rare two-legged horse, to stamp its identity and make a point.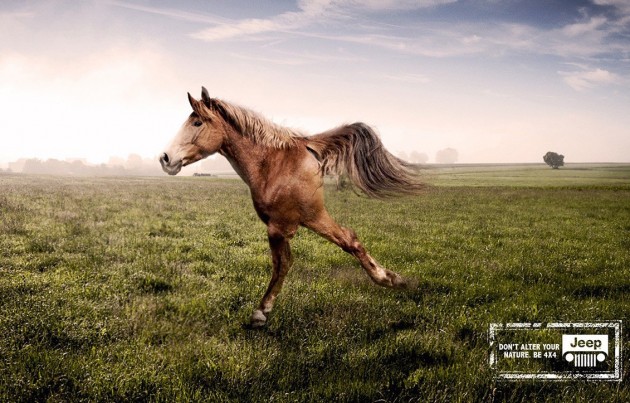 The ubiquitous 'two-legged horse' GIF (graphic interchange format) first surfaced in 2005 (below), before going viral, culminating in a YouTube video made in 2006 by bergerking24, who sprinkled a little Star Wars theme music over the top, collecting a ridiculous 12,150,000 views to-date. This unicorn status of the funny horse has also seen the emergence of similarly-afflicted elephants, sheep and polar bears doing the rounds.
Jeep appears to be making 'faux-wheel drives' the target for its ad, particularly two-wheel drive variants of SUVs, in a way to stamp its authenticity and four-wheel drive history. Somebody forgot to tell the marketing gurus that it actually sells a few of them itself.
This is a different approach to Australia, where the wildly successful 'I bought a Jeep' campaign, devised by advertising agency Cummins&Partners, has built brand awareness and resulted in meaty sales growth. Sales are expected to continue to grow particularly when the clever Renegade arrives in December.