Volvo's upcoming Polestar 1 plug-in hybrid sports coupe will make its "dynamic" debut (driving debut) at the Goodwood Festival of Speed next month, giving fans an opportunity to see how the car goes for the first time.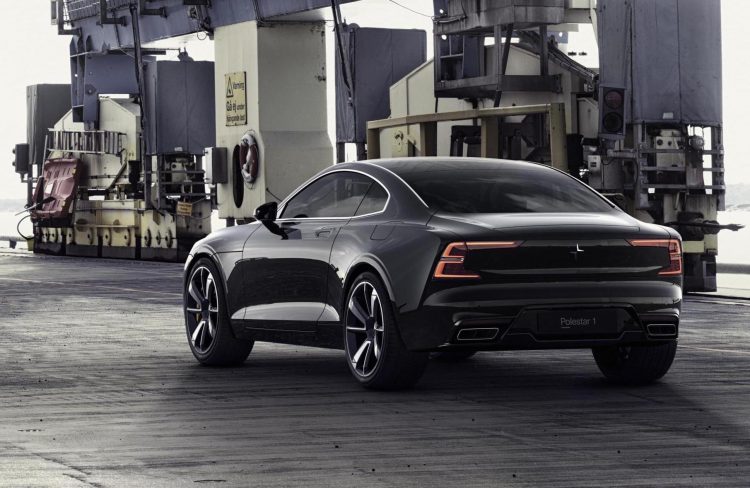 The Polestar 1 is just one of many new models being planned by the Polestar brand. Polester, Volvo's long-time motorsport partner, will be responsible for future electrified premium models, with plans for a Polestar 2 and 3 already in the works.
The 1 will come in as the flagship performance coupe, featuring a hybrid powertrain that produces up to 442kW of power and 1000Nm of torque. Drivers will have the opportunity to run the car on pure electric power for a range of about 150km.
With this much power on tap, it will be exciting to see the vehicle run at the Goodwood Festival. Polestar says it will be using prototype #004 for the event, with chief test driver Joakim Rydholm at the wheel. Speaking about the event, Rydholm said:
"I am really excited to drive the Polestar 1 prototype up the hill at Goodwood. Driving the hill climb has been a long-time ambition for me, and to be able to do it in the same prototype in which we've spent so many months of development time, is truly special."
As Rydholm confirms, the vehicle will get a chance to run up the famous hill climb during the event. The hill climb sees vehicles of all types, classic and modern, run flat-out up a 1.86km course on the grounds of the Goodwood estate. Spectators are able to witness the runs from right beside the course.
Polestar says it will not only have the prototype example running the hill climb, two production-spec models will also be on display in the manufacturer area for guests to see. Thomas Ingenlath, Polestar CEO, said:
"I'm thrilled that we're going to be at the Goodwood Festival of Speed – it's everything a big car event should be: full of passion, enthusiasm and a chance to get really close to the cars. The response to the Polestar 1 from the UK and northern Europe has been fantastic and we see this event as a vital part of our continued 'global handshake' with enthusiasts and our customers around the world."
After the Goodwood appearance, taking place on July 12-15, the Polestar 1 will make its North American debut at the Monterey Car Week in California, running from August 23-26. The first customer deliveries are scheduled to commence during mid-2019.