You might remember the Trion Nemesis hypercar previewed earlier this year. The ambitious company has now revealed more details and has set a production target.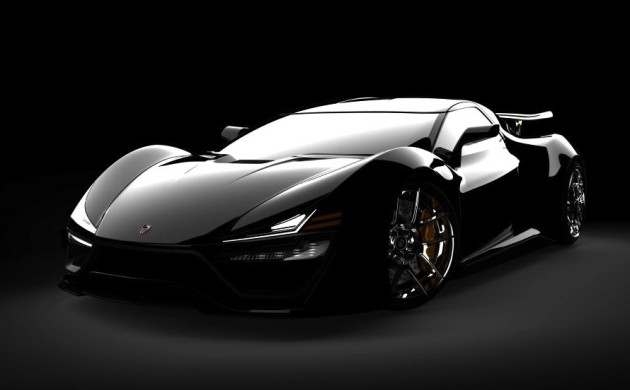 Yep, you read correctly. That's 1492kW; more power than the mighty Bugatti Veyron Super Sport. To achieve this level of insanity the Nemesis RR comes with a 9.0-litre twin-turbo V8 engine.
At this stage the car is still in hypothecal form and no real-world acceleration figures have been confirmed. The company is claiming a 0-100km sprint in just 2.8 seconds, with a top speed of over 450km/h. If it ends up achieving such a speed it will become the fastest car in the world. Did we mention the word 'if'?
Helping to provide the performance is an eight-speed sequential manual transmission sending the unholy grunt into an all-wheel drive system. Torque figures haven't been mentioned but we can only guess they would be through the roof, which means this will need to be a very heavy-duty drivetrain.
Hardware also includes some serious stoppers, comprising of carbon ceramic discs clamped by six-piston front and four-piston rear calipers. There's also a race-car-like pushrod suspension setup with adjustable settings.
As for the exterior, it's a completely bespoke design made up of carbon fibre panels taking the shape of a traditional low and sleek profile. At the back is an active retractable wing, while the front end incorporates a strange headlight design with big integrated intakes just below, sort of in the style of the McLaren P1.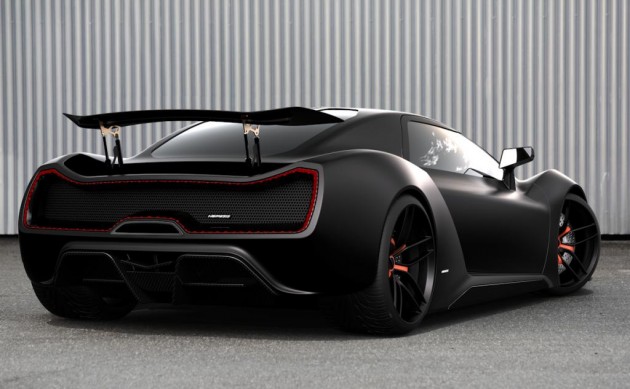 Lastly, the interior is like a race car too with few creature comforts. It apparently accommodates drivers of up to 213cm tall, with a futuristic dash design, a full digital speedo cluster, and internet connectivity with various driving modes.
The plan is to make 50 examples of the Nemesis RR for the market, with each commanding a price of one million dollars. Production will commence later in 2015 with market entry set for January 2016.