Another recall has been announced for the Jeep Cherokee and Renegade, this time due to a potential electrical issue which could leave the SUVs without acceleration power.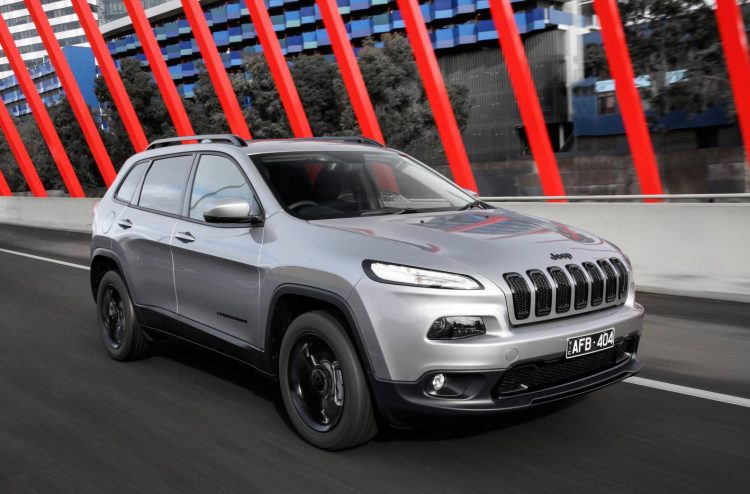 This is now the second time the Cherokee and Renegade have been recalled this year. Keep in mind recalls in Australia are only related to safety concerns and do not cover general reliability of smaller parts and minor breakdowns.
The latest issue is down to the electric wiring for the transaxle which may not have been crimped properly at the terminal during manufacturing. If a weakness is to arise, likely without warning, it could leave the SUVs without power, potentially causing an accident depending where and what situation the driver might be in at the time.
According to the Australian government product safety recall website, the issue could cause "the loss of motive power", and may lead to "a crash without warning causing injury to the vehicle occupants or others".
Fiat Chrysler doesn't have the best record when it comes to safety recalls. During 2014 the Jeep Grand Cherokee was the most recalled car on the market, with a whopping 11 safety-related recalls. So far this year the Grand Cherokee has been recalled four times.
Earlier this year the Grand Cherokee was involved in a nasty safety-related issue which allegedly killed an owner. The company ended up recalling some 1.1 million vehicles due to the issue, related to the gear selector, affecting 47,000 units in Australia.
This latest recalls affects KL model Cherokees built between 2014 and 2015, and the 2015 BU Renegade. The Renegade was recalled earlier this year due to a potential issue with the Park Assist function which may not have been able to bring the car to a complete stop, potentially leading to a minor crash and minor injury to occupants and/or pedestrians.
FCA says it will contact owners of affected vehicles to arrange for an inspection and/or fix, free of charge.
UPDATE: FCA's local arm has notified PerformanceDrive the recall affects 7201 Cherokees and zero Renegades in Australia.
UPDATE 2: FCA's local arm has notified PerformanceDrive the Renegade is mentioned on the Australian government-run website only because it is pulled from the global recall. No Renegade models are affected in this specific recall in Australia.