Spy shots of a Jaguar XF Sportbrake wagon have been released by Jaguar, proving the company really is working on a shooting brake version of the stately XF sedan.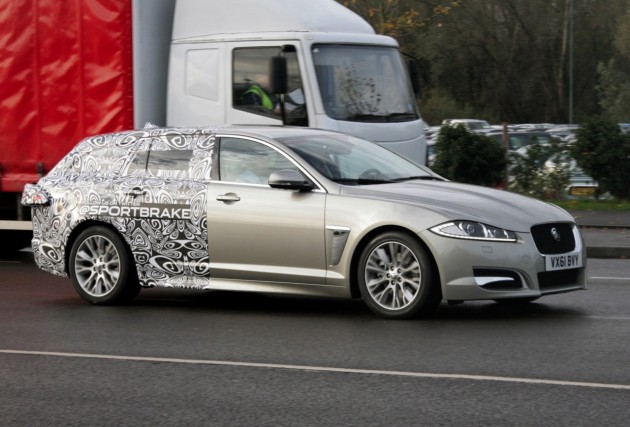 Normally, spy shots are snapped by specialist photographers who are tipped off when and/or where prototypes are being driven. Sometimes they stumble upon them by luck – if you hang out track-side at the Nurburgring for a day or two, you're pretty much guaranteed to spot a test driver muscling his or her way around the circuit.
From the images, we can see the Jaguar XF Sportbrake (an interesting new name for elegant wagons, derived from 'shooting brake') presents a slightly drooping roofline towards the rear. There's also a hatch-mounted rear spoiler to give it that sportwagon look.
Some elements are still in prototype form though and will be revised for the production model. The taillights for instance, are fake items, while the windscreen may also be changed for the production version.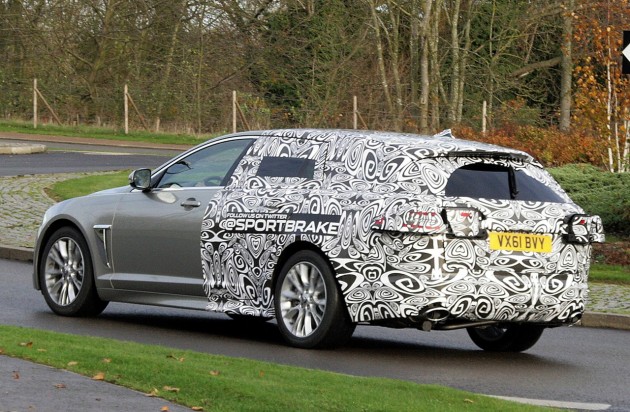 According to reports, the Jaguar XF Sportbrake will be powered by the same engines as seen in the current sedan lineup. This means everything from the 2.2-litre turbo-diesel, to the awesome 5.0-litre supercharged V8 developing 380kW will make its way into the lineup.
The full production version is expected to be unveiled some time in 2012, with sales following shortly after. We'll keep you updated.
In the meantime, what do you think of the idea of a Jag wagon? Cool or what?