Just a day after we reported Jaguar belting its upcoming 2018 E-Pace small SUV around the Nurburgring, the British prestige automaker has dropped a teaser revealing its shapely rump.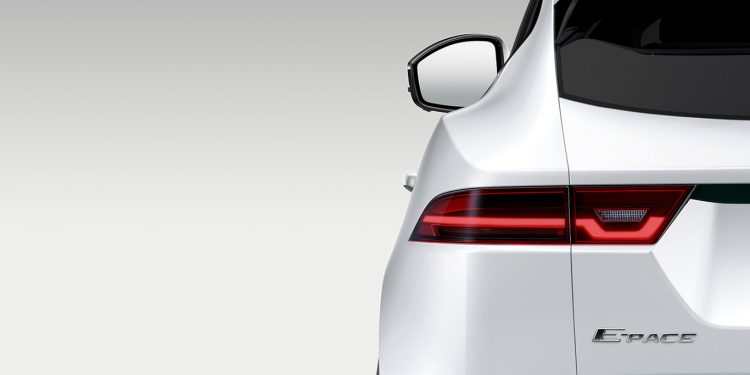 Jaguar's desire for expansion in the SUV field is understandable, given that the F-Pace now outsells the rest of its range combined. The smaller E-Pace will leverage assets within Jaguar Land Rover and will therefore use the front/all-wheel drive LR-MS platform also seen in the Evoque and Discovery Sport.
This means the E-Pace will be the first Jaguar to use a front-drive platform since the controversial X-Type, but a much better fate is expected for this car, with it tipped to become a best-seller for the brand.
Stylistically, we can see it borrows elements from the F-Pace, F-Type and XE, with squared off taillamps. The tail appears more truncated and swoopier than its Land Rover relations, with smaller overall dimensions.
The E-Pace will give Jaguar a competitor to the likes of BMW X1, Audi Q3, Mercedes-Benz GLA and Infiniti QX30 when it lobs early next year with a starting price expected to be under $50,000. Jaguar will fully unveil the E-Pace on July 13. Stay tuned for more details.