Jaguar has revealed its all-new Porsche 911 killer, the Jaguar C-X16 Concept. The all-new sports coupe is getting ready to undergo its official unveiling at the 2011 IAA Frankfurt Motor Show, starting September 13.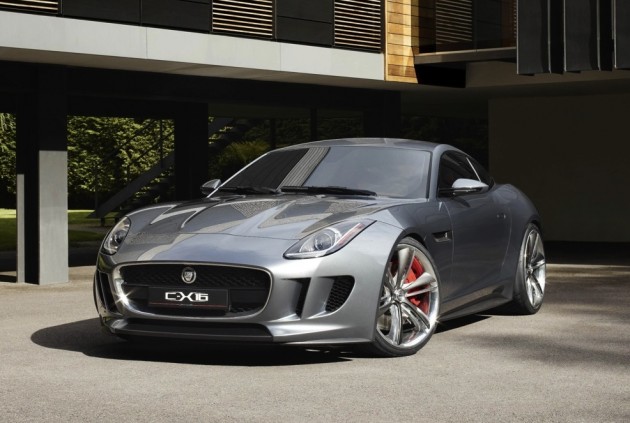 The Jaguar C-X16 Concept has been designed specifically to tackle the Porsche 911 market segment in terms of being a relatively lightweight, agile sports coupe. It's also the basis for a production model that will be Jaguar's new entry-level driver's car.
From these images the Jaguar C-X16 Concept body looks absolutely stunning. Jaguar says it was inspired by the tradition and heritage of Jaguar models, offering a swept-back coupe profile reminiscent of the Jaguar E-Type. There's also elements of Aston Martin in the rear end, and an aggressive, almost pouncing front end.
Power for the new Jaguar C-X16 Concept will come from a hybrid layout, making it one of Jaguar's first hybrid sports cars. It consists of a 3.0-litre supercharged V6 petrol engine outputting 280kW and 450Nm.
On top of this, an electric drivetrain offers an additional 70kW and 235Nm. Jaguar says the package is good for 0-100km/h times in 4.4 seconds and a top speed of 300km/h.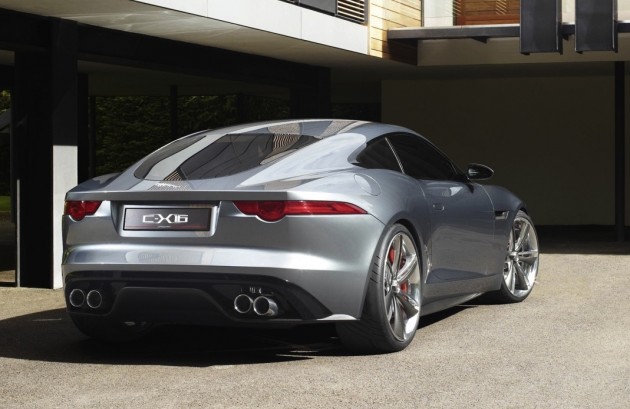 Specific details of the chassis and construction aren't yet released, but it will be built upon an aluminium platform that is also used on the current Jaguar XK. Jaguar is aiming for a total weight of around 1600kg, or a couple of hundred kilograms off the Porsche 911's weight.
The interior of the Jaguar C-X16 Concept luxurious yet very focused and sporty, offering a no-fuss layout said to be inspired by fighter jets. There's also a start button sequence to remind you you're sitting in something special. A smattering of carbon fibre trimmings and highlights is also spread throughout.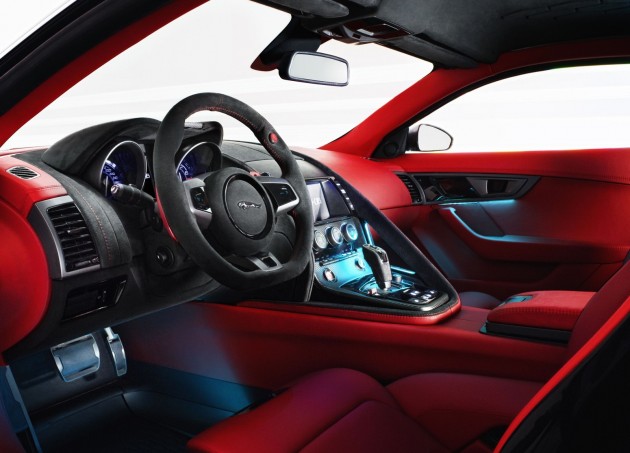 Adrian Hallmark, global brand director at Jaguar Cars recently said,
"The C-X16 embodies the established Jaguar strengths of sensual design, animal-like agility and inspirational performance and combines these with attributes that set us on a course to create sustainable sports cars of the future."
Ian Callum, director of design at Jaguar Cars, said,
"Jaguars have always been dramatically different. With the C-X16 we have moved the current award-winning design language on to the next generation, creating a car that is the very essence of future Jaguar performance."
Jaguar is planning on releasing a production version of the Jaguar C-X16 Concept later next year, and will likely take much of the design and layout from this concept preview.
All of the specifications of the Jaguar C-X16 Concept will be revealed next Tuesday at the IAA Frankfurt show. Keep track of our front page, or follow our Twitter account, to keep up to date with all of the performance car unveilings.
Here's a video that Jaguar have released of the C-X16, showcasing its good looks, and engine note.