Mazda Australia will launch the facelifted 2018 BT-50 in May, and has sent out this teaser to give us a preview. The company promises "a bold new look" for the popular ute.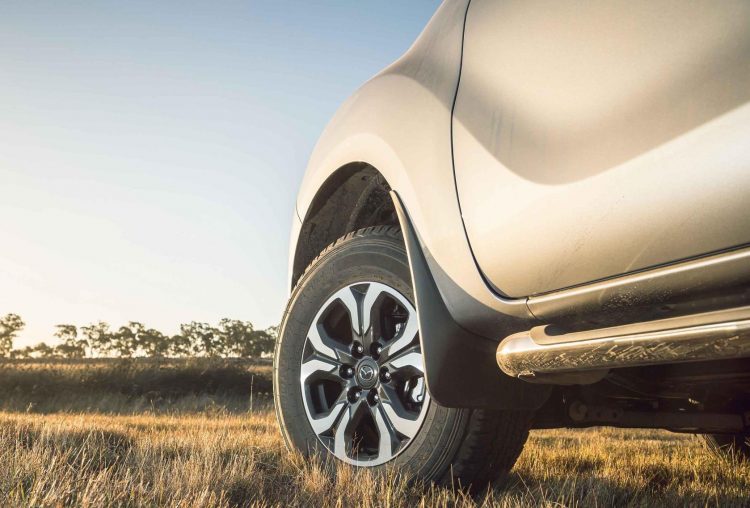 This is the second extensive update for the BT-50 since it was introduced in 2011. Mazda says the new model brings in significant changes for the front end design, losing its curving lines to "strengthen the ute's impressive road stance".
The changes apparently help lower the vehicle's visual centre of gravity, making it look lower and wider, with the outer edges of the front bumper bar squared off. There's also bolder fog light surrounds, larger trapezoidal intakes, and a skid plate added on.
All of the changes have been designed and engineered in Australia, and specifically for the Australian market. The local arm partnered with EGR group during the development stages. Mazda Australia's managing director, Vinesh Bhindi, said:
"The utility segment is a huge priority in Australia and for Mazda; we're always looking to improve and enhance our product offering, to remain competitive and appealing to our customers. This upgrade gives the BT-50 a stronger and tougher bearing, which we know Australians look for in a ute."
Other changes include new features and standard equipment across the range, while the 3.2-litre turbo-diesel five-cylinder engine is expected to carry over unchanged. It produces 147kW and 470Nm. More details and prices will be announced closer to launch.