An unfortunate Ariel Atom crash in Belgium has resulted in the death of a journalist. Michael Cornette, of the Krant van West-Vlaanderen in Belgium, was taking a passenger ride in the very quick lightweight supercar at the time.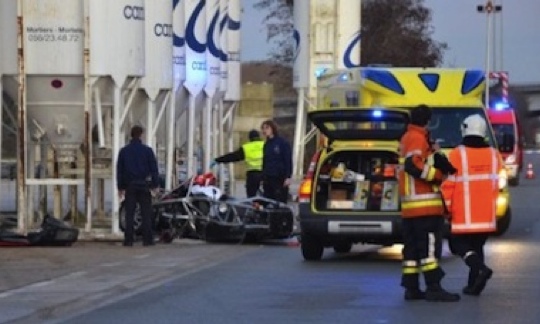 The Ariel Atom was being driven by Mattieu Desmet at the time of the crash. He is currently in induced coma in hospital with severe kidney damage. The pair were preparing a feature with the Atom in anticipation of the upcoming Brussels Motor Show starting on January 12.
It is believed the two were driving the Ariel Atom at high speed before losing control of the 612kg stripped out supercar. The force of the impact was said to have pushed the frame back by around 250mm.
Sadly, Cornette leaves behind his wife and son.