Track car fans will be excited to hear Caterham has launched a new option pack, called the Seven 620S. It's designed to be a slightly more liveable version of the 620R – the fastest production car the company has ever made.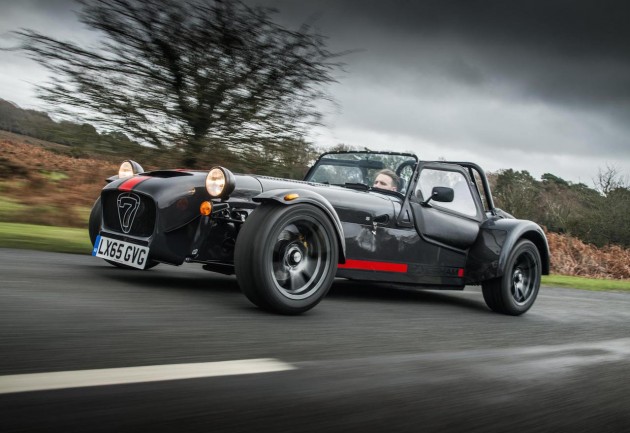 Caterham is giving the option to 620 buyers that still want the insane speed of the 620R, without some of the compromises. The Seven 620 can be optioned with the S5 wide-body package, bringing more interior and cargo space to the lightweight.
There's also the option of a full windscreen so you no longer need to eat bugs while fanging along the countryside, as well as side screens and leather seats for added comfort. A larger fuel tank is also part of the S5 wide-body chassis option.
In the engine compartment is the same 2.0-litre supercharged Ford Duratec four-cylinder engine, belting out 230kW. It's matched to a five-speed manual transmission, unlike the sequential unit in the 620R.
Underneath it all is a road-oriented spring and damper setup, however, the uprated brake system and limited-slip differential are lifted straight from the insane 620R. The 15-inch Orcus alloy wheels are bespoke to the 620S, wearing road-ready ZZS tyres.
Caterham is also introducing heated seats for the first time. This luxury can be optioned on both the carbon fibre seats in the 620R and the leather-trimmed items in the 620S. Caterham Cars CEO Graham Macdonald spoke about the 620S option, saying:
"When we launched the 620R, we knew that we were unleashing a beast upon the world. It's never been one for the faint-hearted and should really come with its own health warning. The new options mean that customers who want the best of both worlds can have exactly that, whether their aim is to pound around the race tracks of the UK or take a Sunday drive, albeit a deliriously exciting one."
The S pack and S5 wide-body kits are available now, together or separate, with the first customer orders set to commence in the UK later this year.