Infiniti is planning to expand its showroom range by at least five models by 2020, covering more market segments than the existing five-model lineup. New models on the cards include a 'Q30' small crossover, a new Q70/M sedan, and a high-end hero car.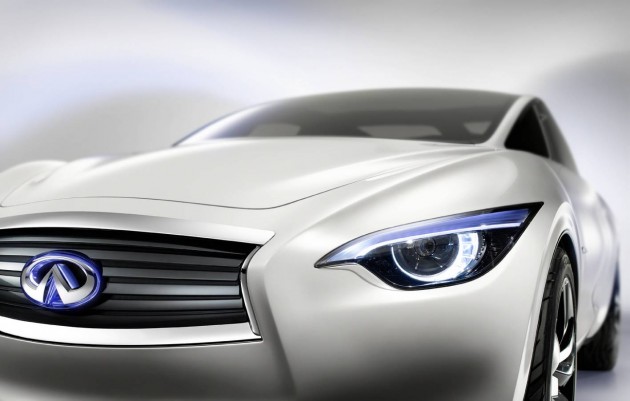 Speaking to Automotive News at the 2013 Frankfurt Motor Show in Germany, Johan de Nysschen, Infiniti president, said by 2020 the brand will be covering around 90 per cent of the market segments it wants to be involved in. This will mean adding five new models to the existing lineup.
The first of which will be a production version of the Q30 concept revealed in August. It will be a small crossover hatch, ready to take on the likes of the Audi Q3, BMW X1, and upcoming Mercedes-Benz GLA-Class. It's scheduled to arrive in 2015.
Another new model in the pipeline is the successor to the Q70 (also known as the M sedan). It's understood the next-gen model will be built on an all-new platform, a platform of which may also be used to underpin a fresh high-end sports car.
The sports car would use a shorter wheelbase with two doors, and may even become a brand 'ambassador'. Nysschen seems keen on the idea of a new halo model, saying, "you can't be considered a top-end brand if you aren't positioned on the top end of the market".
There's been various rumours and reports in the past suggesting Infiniti could be thinking of introducing a GT-R-like model for the high-end segment, offering similar performance.
Other new models being talked about in the industry include a small hatch based on the Q30 only without the crossover character, as well as more diesel offerings to better compete with European markets.