To everyone's surprise, Alfa Romeo has announced the stunning new Alfa Romeo 4C sports car will be heading to Australia next year with prices starting at a very reasonable $75,000. It will be one of the most competitive price points for the sports car segment.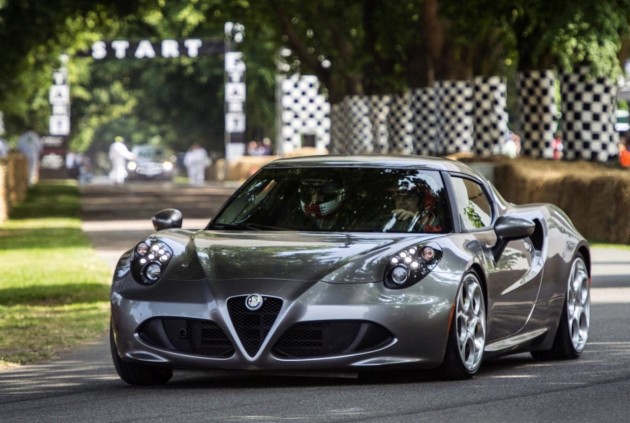 Going up against the likes of the Porsche Cayman and Lotus Exige, the 4C will be a highly tempting proposition, especially considering its epic performance credentials.
The new model has just launched in Europe, where Alfa Romeo confirmed it will be heading to Australia, and has so far been given rave reviews.
As we know, the 4C is made predominantly of carbon fibre and weighs just 895kg. With such low weight to shift, the 1.75-litre turbo four-cylinder has no trouble propelling the sexy coupe from 0-100km/h in just 4.5 seconds. It does with with 177kW and 350Nm.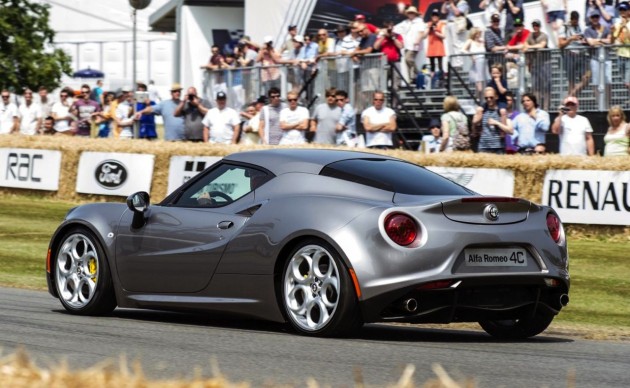 Linked up to the cracking little engine is a dual-clutch automated manual gearbox which sends power to the rear wheels. It is likely to feature a limited-slip differential.
While specific numbers for Australia are yet to be announced, the 4C allocation for the local market is expected to be relatively limited and exclusive. Alfa is planning to build around 3500 units per year on a global scale.
At this stage only two variants will be made; the 4C and the 4C Launch Edition which will be a limited edition to celebrate the car's introduction. A more powerful QV version is said to be on the cards for the near future, while a convertible roadster may also join the lineup down the track.
The new model will launch in Australia before the middle of 2014.