The awesome Infiniti Q50 Eau Rouge will make its driving debut at the 2014 Goodwood Festival of Speed later this month. This will be the first time the public gets to hear and see its Nissan GT-R-derived twin-turbo powertrain in action.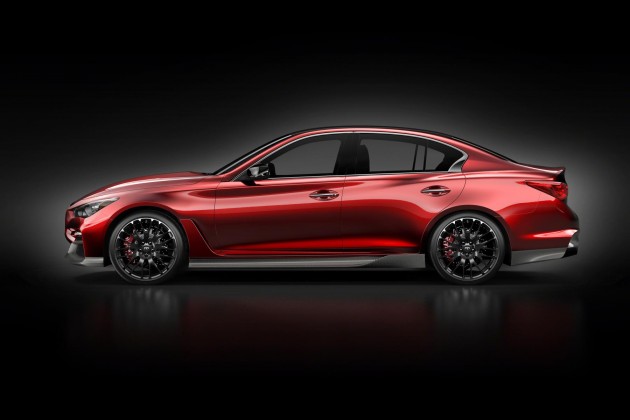 Up until now the car has only been a static concept. The Goodwood Festival will be the first time we all get to see it being driven flat-out. Christian Horner will be the man behind the wheel, along with Sebastian Buemi. You might recognise these two. Horner is the Red Bull Racing F1 team principal and Buemi is the test driver and reserve driver.
This will be a terrific sight as the prototype is powered by a 3.8-litre twin-turbo V6 engine taken from the Nissan GT-R. It produces 418kW and 600Nm. It's expected to be a seriously quick machine going up the famous hill climb event, especially with its all-wheel drive system.
It's well worth getting excited about this car as the concept may actually go into production and hit market later down the track. It will be Infiniti's fastest production vehicle ever. The Japanese Nissan-owned company said,
"The most powerful Infiniti ever has not been confirmed for production, but Infiniti will continue to listen to feedback from potential customers."
The Goodwood Festival this year runs from June 26-29. Stay tuned for plenty of coverage including any video footage that we find.