There are a few rumours going around at the moment suggesting Honda may use the upcoming Civic Type R platform to underpin the next-gen CR-Z. This is expected to give the sports hybrid a more lively character.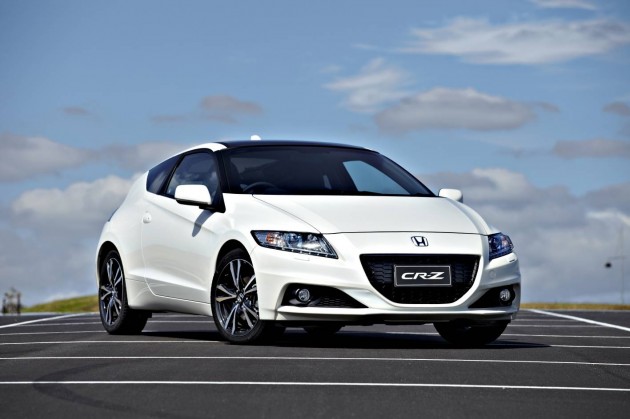 Honda has done well the CR-Z to prove to the industry that hybrids can be both fun and fuel efficient. The only thing missing is that extra zing you get in a more powerful sports car, such as what you will get in the upcoming Honda Civic Type R.
The company has apparently developed a prototype of the next-gen CR-Z and there's word spreading that suggests it uses a shortened version of the new Type R platform. This would include the stiff chassis and taut suspension arrangement, as well as the overall sporty dynamics of a genuine Type R model.
Under the bonnet, the Civic Type R will feature a 2.0-litre turbo producing at least 206kW. As for the CR-Z, it's expected to come with a turbocharged version of its current 1.5-litre four-cylinder. Power is tipped to nudge 165kW, combined with the usual hybrid electric system.
It is only early days yet so we'll have to await official confirmation before getting too excited. The next-gen CR-Z isn't set to arrive until around 2016.