Rumours are circulating at the moment surrounding the idea of an open-top version of the LaFerrari hypercar being in the works, with word suggesting there has already been an early preview for VIP clients.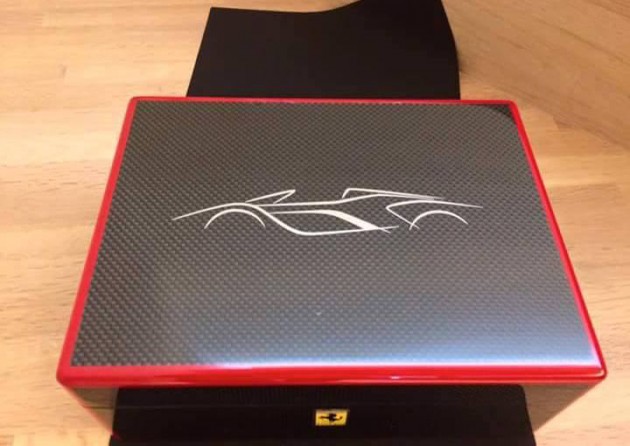 The latest clue stems from an image that recently surfaced on social media, showing a silhouetted sketch of what appears to be a 'LaFerrari Spider' convertible. The sketch was printed onto a special carbon fibre gift box that was apparently handed to Ferrari's closest customers during a private event.
Combining the rumours and this sketch all but confirms there is an open-top version of the LaFerrari on the way. This will come as good news, especially to customers who missed out on the 499 examples of the regular coupe that were produced.
According to reports the drop-top version will feature a removeable roof panel as opposed to a heavy convertible mechanism. A hard panel is also believed to be adopted due to its ability to withstand a higher top speed compared with a fabric roof.
Power is set to come from the same 6.3-litre naturally aspirated V12 hybrid system, which, in the coupe, is capable of unleashing a whopping 708kW of power and 900Nm of torque. Although the Spider is likely to be fractionally heavier, 0-100km/h performance shouldn't be too far off the coupe's time of 2.7 seconds.
It's understood Ferrari will unveil the finished product in the coming months, just in time for the European summer.