The Alfa Romeo Giulia Sprint is set to ride again, with reports suggesting a coupe version of the 3 Series rival will bow next month at the Geneva motor show.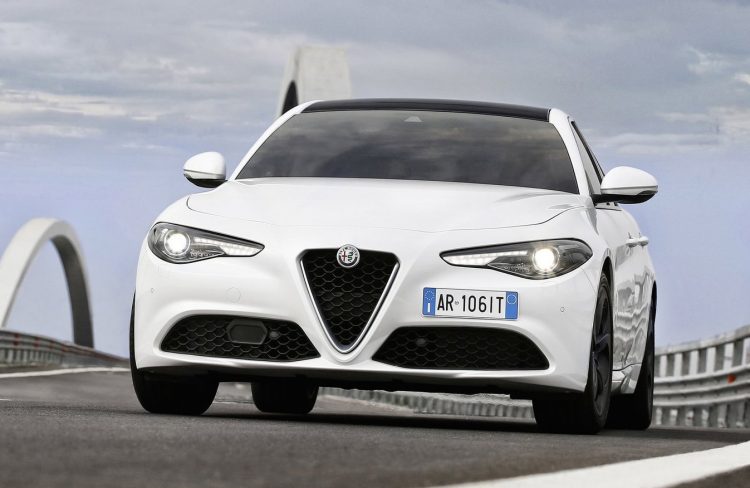 According to reports, a two-door coupe version of the Giulia is due to make its world premiere in Switzerland, making it the third variant off the marque's 'Giorgio' rear-wheel drive platform.
This means Alfa Romeo will have a competitor to the BMW 4 Series, Mercedes-Benz C-Class Coupe, Audi A5, Infiniti Q60 and Lexus RC.
The original 1960s Alfa Romeo Giulia Sprint was also a two-door variant of the Giulia four-door. It was a succesful racing car too and paved the way for many other Alfa coupes. The most recent being the Brera and GT models.
Other models off the Giorgio platform on the way include a Giulia Sportswagon, convertible, and a successor to the 166 to rival the likes of E-Class and 5 Series. A larger-than-Stelvio SUV and small entry-level crossover are also some of the eight new models expected before the end of the decade, as outlined in a leaked timeline document.
The coupe should be available with the Giulia sedan's full engine range, including the 375kW QV and Super, Veloce variants. We'll remind locals the full Giulia range for the Australian market went on sale today.