Lexus is today celebrating a major milestone for its IS model, having produced 1 million units since its inception just under two decades ago.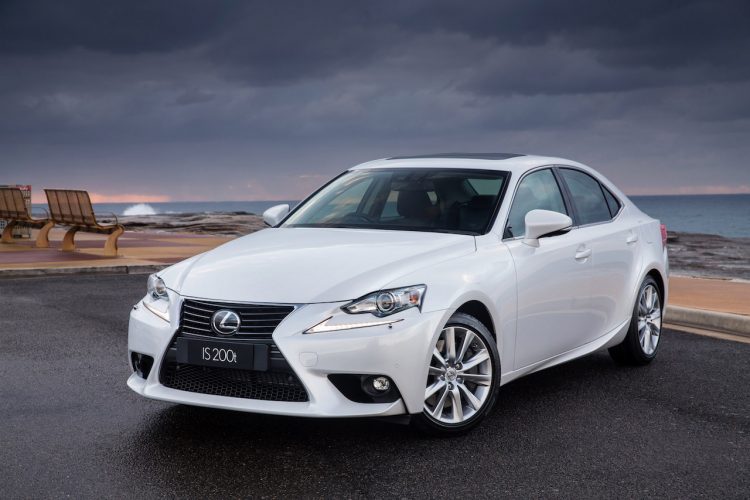 Lexus penned the IS during the 90s in response to ever-growing sales of European mid-size executive sedans like the Audi A4, BMW 3 Series and Mercedes C-Class. In 1997, the first-generation Lexus IS was unveiled to the world, and in 2016 with the third-generation it is now celebrating its one-millionth sale.
Lexus said in a statement it is quietly celebrating the fact that Europeans are opting for one of their vehicles instead of the status-quo:
"It's a big achievement for a car that was the first Lexus to be designed primarily for the European market; a region where its popularity remains strong today. In fact, one in five Lexus IS sold worldwide is sold in Europe."
The IS was also a bit of a marketing exercise to attract younger customers to the brand, hoping younger buyers would appreciate the option of a 2.0-litre straight-six powertrain mated to a rear-wheel drive drivetrain when it launched.
A performance highlight for the Lexus IS was the 2005 unveiling of the fire-breathing IS F at the Detroit Motor Show, where Lexus billed it as a car "built by enthusiasts, for enthusiasts". The IS F was powered by a 5.0-litre V8, producing 311kW, transferred to the rear wheels via the world's first (at the time) eight-speed auto transmission. Lexus spent a lot of time at both the Fuji International Raceway and Nurburgring during the development of the IS F, which has since earnt it an almost cult-classic status.
According to Lexus, six-thousand IS models are sold each month, through a distribution network spanning 70 countries. It's currently available in IS 200t, IS 300h, and IS 350 form.
Not to detract in any way from Lexus's achievement, but some in the industry are pointing toward the fact that while it took seventeen years for Lexus to hit one-million sales, the Audi A4 and Mercedes C-Class hit the one-mill mark in seven years, while the BMW 3 Series took just six.