Audi is planning a new 2.0-litre TFSI four-cylinder engine, which is likely to debut in the new A4. It's being labelled as the "most efficient 2.0-litre petrol engine in its class".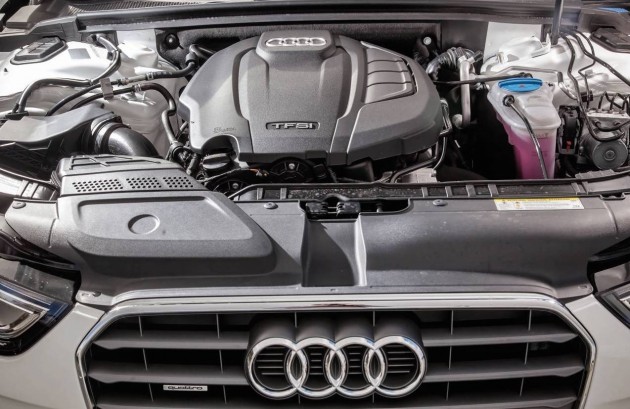 The new unit will debut at the 36th Vienna Motor Symposium later this weeek. Audi says the new unit uses an innovative combustion principle that apparently makes it really economical in real-life operating conditions. No specifics have been revealed about the engine at this stage.
The current-spec 2.0 TFSI was first launched in 2013. It's available now in the A4 where it offers an average consumption of 6.6L/100km when fitted with the manual transmission, developing 165kW and 350Nm.
The new unit is expected to offer slightly more power than the outgoing version, along with more torque to help with low-end pickup and city driving. Dr. Stefan Knirsch, head of Powertrain Development, said
"We are keeping up a tradition in appearing at the Vienna Motor Symposium. We have been presenting our new drive technologies here regularly since 2009. One highlight was the four-cylinder TFSI with gasoline direct injection and turbocharging, which went on to become a successful engine worldwide following its introduction in 2007."
Aside from powering the new A4, which will make its debut later this year, the 2.0 TFSI will likely be used in various Audi models and make its way into other brand vehicles under the Volkswagen Group umbrella.