Infiniti has revealed the Q60 Concept in full during a press conference at the 2015 North American International Auto Show in Detroit. The two-door coupe is a precursor to a new premium two-plus-two model that will be launched sometime in 2016.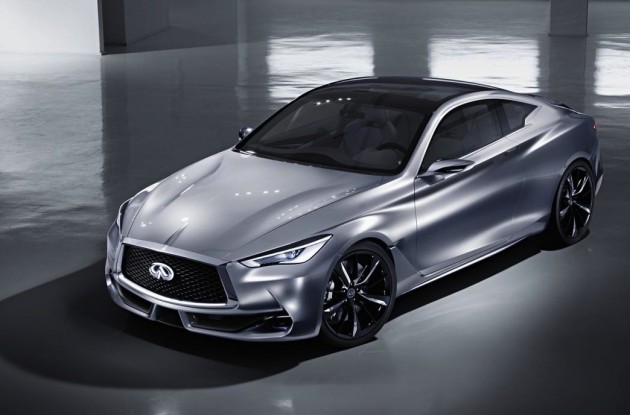 Featuring a "sweeping, angular exterior that underlines its power and performance intentions", the coupe, at least in concept form, gives us a hint at what we can expect when the road car lands in Infiniti showrooms next year. It will take on vehicles such as the BMW 4 Series and Mercedes C-Class Coupe.
Under the bonnet of the concept sits a next-generation twin-turbo 3.0-litre V6 engine with direct injection, which is set to become part of a new family of lighter, smaller, more efficient, and more powerful engines. Performance figures haven't been mentioned.
The Q60's exterior posses "sharp character creases and deep recesses" in the body, and uses Infiniti's hallmark headlights which feature fine fibre-optics. Step inside the Q60 and there's plenty of fine details, including a handcrafted leather-wrapped instrument panel and steering wheel, and leather seats with quilted stitching.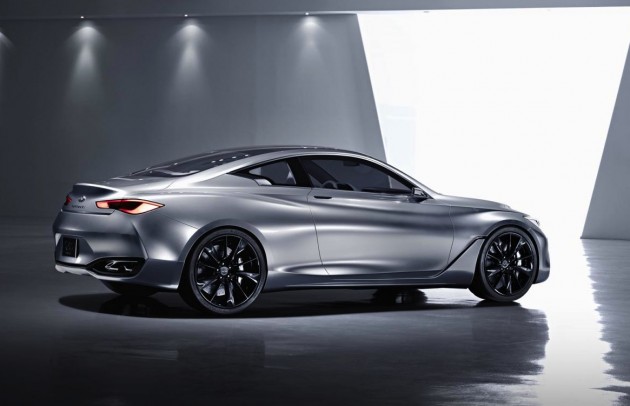 The Q60 Concept was introduced by Roland Krueger, president of Infiniti Motor Company, during his first appearance representing the company at an auto show. He said,
"One look and it is clear: Q60 Concept is a strong statement from Infiniti designers that the exhilaration is real. Design is a key driver for developing a strong brand. Q60 Concept is another building block in Infiniti's quest to refresh its portfolio with a strong and consistent design language. And in 2016, we will launch a new model heavily inspired by the Q60 Concept."