Executives at Bentley have confirmed that we are set to receive a red-hot coupe version of the Bentayga in 2016, with even more power.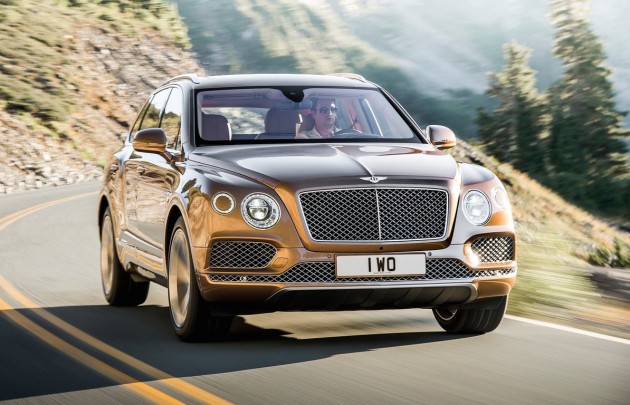 Speaking with British press, Bentley's director of product line Peter Guest confirmed the new model will be "much more biased towards on-road performance… But it will still have four doors and four seats".
"It might not have as much luggage space as the Bentayga. But it will be much more aggressively styled, a lot faster, a lot more dramatic," Guest said.
We wish we could bring you more details, but Bentley is keeping its lips tighter than a botox patient. However, you can imagine a revised version of the new 6.0-litre W12 powertrain, which produces 447kW, as well as a host of modifications to the body and internals of the Bentayga to bring the fight to rivals like the BMW X6 M.
Bentley has also confirmed that two more variants of the Bentayga are currently in the works, with a petrol/electric hybrid version, as well as a Volkswagen-powered turbo-diesel variant.
The first completed Bentayga is due to roll out of the factory tomorrow at noon in Crewe, Cheshire, UK.