Hyundai is getting set to unveil its new Kona SUV which will showcase the next direction for the company's future design philosophy.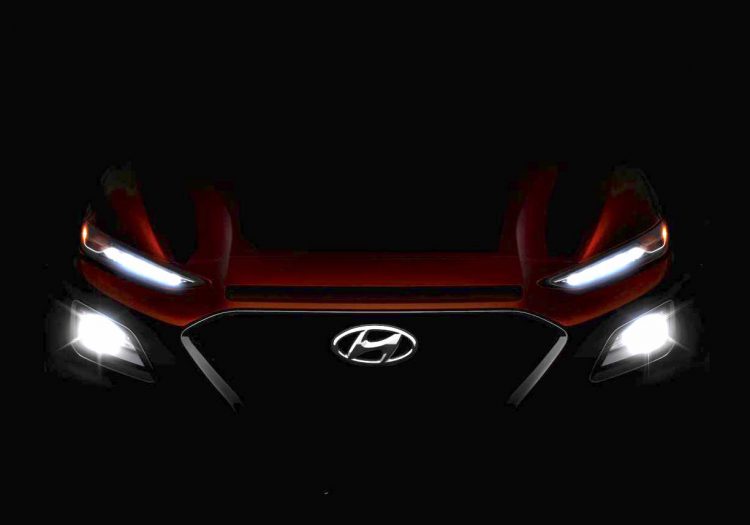 The Kona will feature an all-new 'Cascading Grille' design theme and front end, giving it an aggressive appearance with twin headlights. Hyundai describes it as "expressive" and "powerful", with LED daytime running lights sitting on top of the full LED headlights.
As for the model specifically, it will be Hyundai's next SUV, adding to its relatively small range currently on offer. It will join the Tucson and the Santa Fe, offering an elevated seating position for optimum visibility, with optional four-wheel drive for some level of off-road performance.
It's expected to come in as the smallest SUV in the showroom, beneath the Tucson and essentially coming in as a successor to the old ix35. This means it will have to fend off competitors such as the Mazda CX-3 and the new Toyota C-HR and the like.
Hyundai is currently missing out on this segment. Last month (March) the small SUV below $40,000 class saw 8607 buyers drive home with new cars. The segment isn't experiencing the same level of popularity as the class above in the mid-size SUV market, with year-to-date figures down 6.7 per cent in Australia compared with a positive 10.8 per cent increase in the mid-sizers.
Judging by this teaser the new Kona, and indeed future Hyundai models, will take yet another step toward a more premium look. Hyundai will unveil all mid-year, with Australian sales set to commence later in the year.