Hyundai has released a teaser video previewing the all-new N performance i30-based hot hatch. And it confirms some interesting details.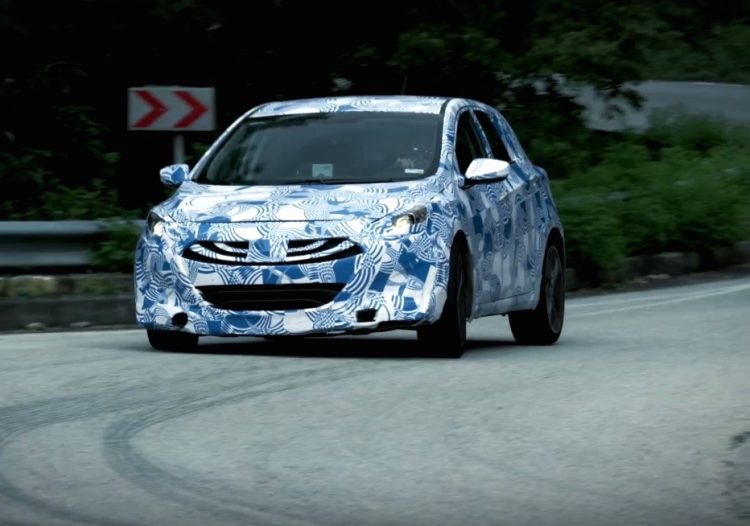 It seems Hyundai's first-ever proper hot hatch, developed by its relatively new 'N' motorsport-inspired division, will be front-wheel drive.
While some carmakers in this segment offer all-wheel drive – Ford Focus RS, VW Golf R – it appears Hyundai is looking to sit just below these super hatches in terms of performance. In the video below you can clearly see front wheel wheelspin, particularly at the 42-seconds mark.
What you can also clearly see is the use of a manual transmission. Again, some carmakers are offering auto-only configurations with their hot hatches, such as the smaller Renault Clio R.S. and the Mercedes A 45 AMG.
Hyundai might offer its own seven-speed dual-clutch auto as an option, especially considering it is a reasonably new transmission and the company will probably want to get plenty of use out of it.
Unfortunately, no specifics about the engine have been officially confirmed as yet. Industry speculation points to a 2.0-litre turbo producing around 200kW. Hyundai has a 2.0-litre unit developing 180kW and 350Nm which it uses in the Sonata and Kia Optima. Perhaps this engine could be used, paired with a sporty intake and exhaust setup?
The video gives us a taste of the crackling exhaust note, which seems fitting for a hot hatch. We also get a preview of the body and aero package. Although, being a prototype, the production body could look quite different.
Click play below to see for yourself. A public unveiling is expected later this year.