Hyundai has released an interesting and rather appealing sketch of a i20 Coupe which will go on sale next year. It will be a three-door version of the new i20 revealed last month.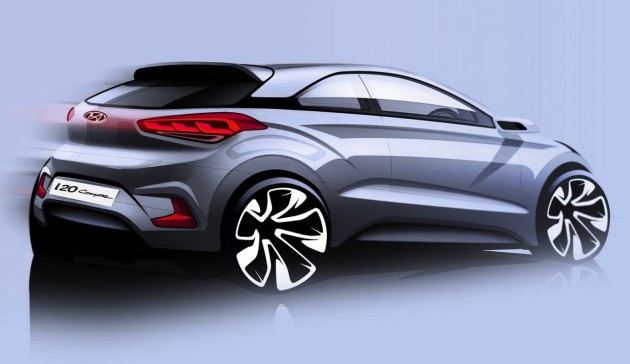 No specific details on the i20 Coupe have been revealed at this stage. But as you can see by the sketch, the new model will showcase a muscly little thee-door layout, with prominent rear haunches, bold panel contours, and a sporty rear end and an integrated rear spoiler.
Almost every other aspect will probably be carried over from the conventional five-door model, including the new-look elongated taillights, black-sectioned C-pillars, and the large trapezoidal grille at the front. It does look like it will come with slightly raked A-pillars compared with the five-door, providing a sleeker profile.
The new i20 is designed and engineered at one of Hyundai's headquarters in Russelsheim, Germany. It will no doubt be tuned and tweaked on the treacherous Nurburgring, potentially featuring bespoke sports suspension over the five-door brother. Hyundai says,
"The new model promises to combine driving fun, a distinctive character and sporty refinement, with the enhanced practicality and quality already previewed in its five-door sibling."
Details on the engine and specifications are yet to be revealed. It will go on sale in some markets in 2015, with the local arm yet to confirm if it will make it to Australia.