Some official details of the heavily-speculated McLaren F1 successor, codenamed the BP23, have been revealed, including images of a prototype. The images confirm the return of a central driving position, and suggest cameras could be used instead of side mirrors.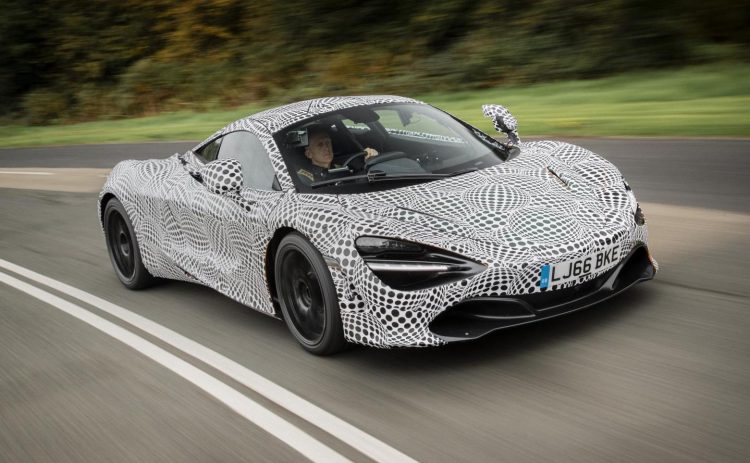 Rumours of a new F1 have be floating around for a while now, and today we hear from McLaren itself that it is planning to build the most powerful and most aerodynamic road-going McLaren supercar ever.
As a foundation the prototype is lightly based on the 720S, in terms of the test body and some of the trimmings. Inside though you'll notice a return to the iconic central driver's seat with two outboard passenger seats further back
This is the layout implemented on the McLaren F1 of the 1990s. It's used to help provide an optimum centre of gravity and handling balance. It's also just downright cool, providing the driver with a real F1-like driving experience.
The car will be the work of McLaren's Special Operations unit (MSO), usually responsible for bespoke packages and options, including powertrain and chassis tuning. It will also be built for the company's Ultimate Series showroom family, along side the P1.
Details regarding the powertrain are still under wraps as the car is still under development. McLaren says it is working on the cabin layout to start with, hence this prototype, however, it will use a hybrid system of some kind like the P1. McLaren Automotive's CEO Mike Flewitt has previously said:
"BP23 will borrow the three seat layout with the central driving position made famous by the iconic McLaren F1, and it will be housed in a streamlined, shrink-wrapped carbon fibre body of great elegance. A hybrid powertrain will make it one of the most powerful McLarens yet created but the car will also deliver the highest levels of refinement, enabling significant journeys to be undertaken with up to three people aboard."
Like the original McLaren F1, just 106 units of the new version will be made. And, as you might have guessed, all of them have already been sold. Deliveries are set to commence in 2019. Will it reclaim the title as world's fastest car? We'll have to wait and see.