The production version of Honda's wild 2018 Civic Type R has broken cover ahead of its Geneva motor show debut, with the car looking largely similar to the show car revealed last year at the Paris motor show.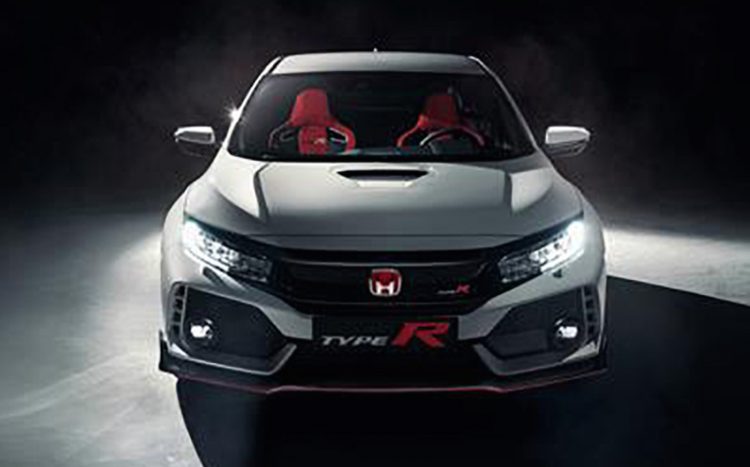 Thanks to these pics first surfacing on Civic X forum, we can see the aggression of the show car has been retained for the production model, with a bonnet vent, menacing airdam and spoiler. The only slight differences are in the shading of the taillights and the anodized centre tailpipe, featuring a dramatic triple exiting layout.
Powertrain-wise, the Civic is expected to retain the 228kW engine of its predecessor, but with chassis enhancements and bigger tyres set to yield in a faster Nurburgring time and 0-100km/h time. Front-wheel drive will remain with rumous of a CVT recently quashed. The solo transmission is expected to be a six-speed manual.
The Civic Type R has philosophically changed from a naturally-aspirated, VTEC screamer to a turbo torque basher. Rivals include Ford Focus RS, Renault Megane R.S. and Volkswagen Golf R. Full details this week at the Geneva Show.