The 2018 Ford Mustang GT will be one of the fastest accelerating cars in its class, the automaker has revealed, confirming a 0-60mph (97km/h) sprint time of under 4.0 seconds.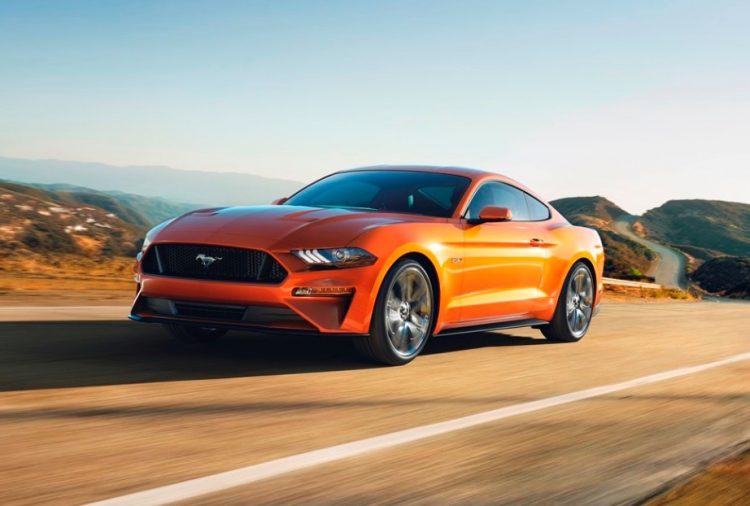 Mechanical updates have been detailed before but now more information has come to hand. The 5.0-litre Coyote V8 now produces 343kW, up from 324, and torque has swollen from 542Nm to 569Nm. The new 10-speed automatic, with four more gears than before and sharper responses eliminates "the lost time usually associated with automatic shifting," according to the brand.
There is a new Drag Strip mode that drops the 0-60mph time to under four seconds, which Ford are touting beats a significantly more expensive Porsche 911 Carrera.
Don't think the EcoBoost version has been neglected though, it still makes 230kW, but its muscular 474Nm torque figure is 40Nm more generous than before. Impressive for a four-cylinder. As a result, when fitted with the Performance Package that also includes Michelin Pilot 4S rubber, its 0-60 time falls under five seconds. The V6 version which never came to Australia has been deleted altogether.
While the car will be available in US showrooms from July 25, we will have to wait until early 2018 before the facelifted 'Stang reaches Australian shores. Check out Ford's video below which details random things you can do in under four seconds.
https://youtu.be/X1hyJceAW-s