New Zealand's sole supercar company, Hulme Supercars – named after the country's only F1 World Champion, Denny Hulme – is now taking orders for its much-hyped Hulme CanAm Supercar.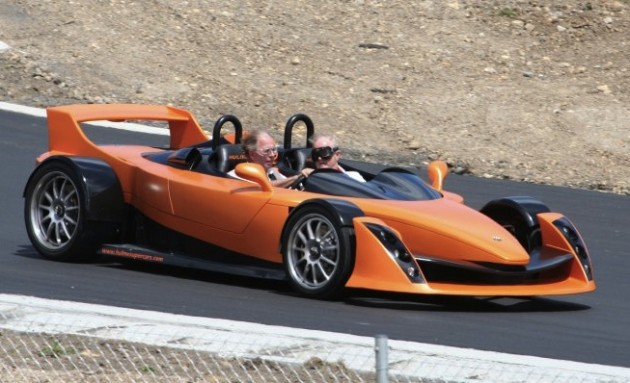 Hulme wants to provide its customers with a product that's as close as possible to an F1 car for the street. Just looking at the specs, it certainly reads like an F1 car. It uses a full carbon Kevlar body weighing in at just 980kg.
The CanAm Supercar will also come packed with a 7.0-litre LS7 Chevrolet V8 pumping out 448kW (600hp). The lightweight racer is said to be capable of 0-100km/h in a blistering 3.5 seconds – it'll certainly be a force to be reckoned with.
If you're keen to get your hands on such a unique supercar, Hulme has its order books open. But even if you pay now, deliveries aren't expected to take place until late 2012.
The Hulme CanAm Supercar is now available in various international markets, including Australia. Unfortunately, in Australia, the CanAm will not be road legal, but Hulme is happy to try and work something out for you upon request.
For more information, visit the Hulme website.