Ferrari has revealed images and details of the new 2012 Ferrari California. The moderately updated hardtop convertible isn't set to make its full debut until the 2012 Geneva Motor Show early in March.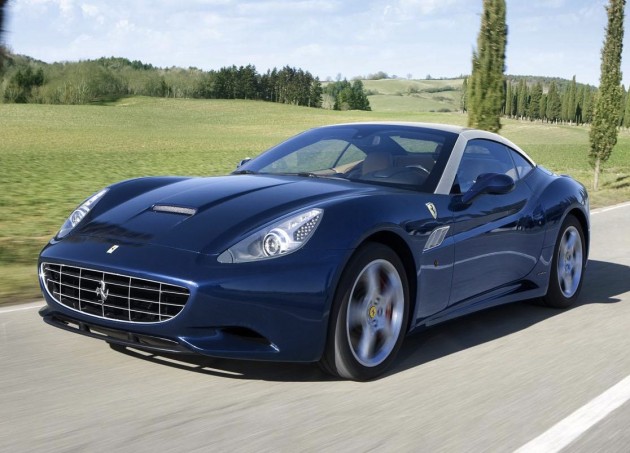 Complete details are still wrapped up, however, as we can see there's very little styling revisions, except for a new silver centre grille. There's some changes to the chassis underneath though, with new aluminium construction techniques cutting overall weight by 30kg.
Up front, the 4.3-litre naturally aspirated V8 is tuned slightly and now produces 360kW of power and 505Nm of torque. Compared with the outgoing model, the revised unit is up 22kW and 20Nm. This helps the new California do the 0-100km/h sprint in just 3.8 seconds – down from 4.0 seconds.
Other details revealed include an optional 'Handling Speciale' package which comes with electronically-controlled Magnetorheological dampers, with response turned up by 50 per cent, as well as stiffer springs, and a steering ratio which has been made 10 per cent quicker.
The 2012 Ferrari California will also come in a new range of colours and three-tone colour schemes. It's set to hit the European market initially some time later this year, followed by other markets including Australia towards the end of 2012.