There's another electric supercar hitting the scene, promising extraordinary power and performance. Welcome to the Drako GTE, straight out of California. It made its public debut at Pebble Beach over the weekend during Monterey Car Week.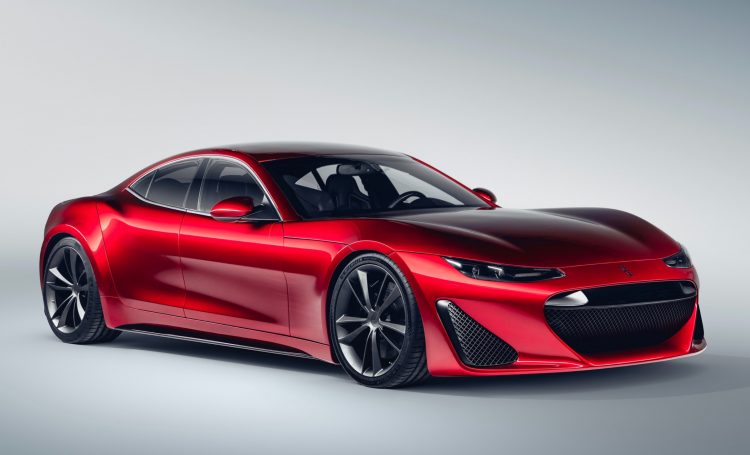 Let's start with the design. We think it does look quite similar to the Croatian-born Rimac Concept One, taking the form of a low-profile luxury coupe. However, it's actually based on the Fisker Karma platform, showcasing a unique four-door coupe body style with room for four passengers inside.
Most exciting though is the powertrain. It incorporates four electric motors (one for each wheel), producing 225kW each. This combines to offer 895kW, or 1200hp. Drako says there is up to 8800Nm of combined wheel torque available as well, which provides "astonishing" acceleration – you think?
The motors use separate direct-drive gearboxes that allow for individual wheel control, which is especially advantageous during cornering and serious acceleration when wheelspin might occur. There's no mention of acceleration times but the company does say the GTE offers a top speed of 206mph (332km/h).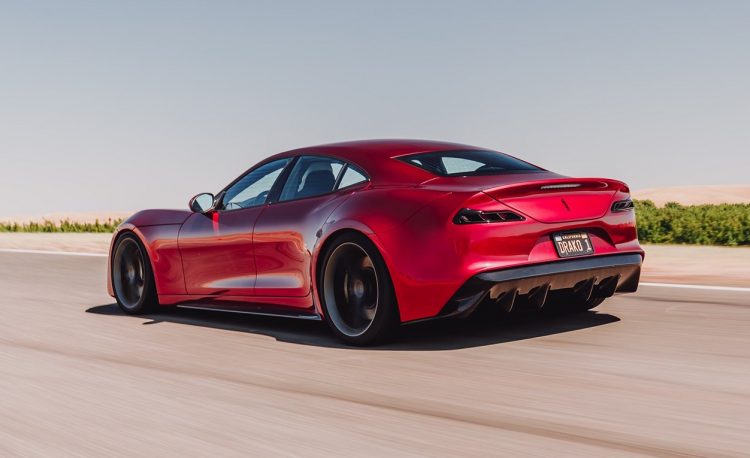 Powering the motors is a 450-volt battery with a capacity of 90kWh. It comes with a standard on-board 15kW charger or has the ability to recharge at up to 150kW via a DC fast-charger. Details on charging times and overall range haven't been disclosed. Drivers can choose between Race, Track, Dry, Rain, Snow, or Ice driving modes though, which optimise the battery for the given conditions.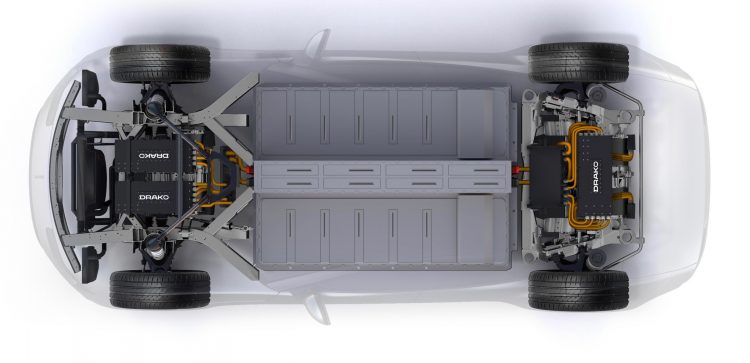 As for the handling, Drako says each motor can distribute positive or negative 225kW at high-speed and accuracy. This is tied in with a torque vectoring system which was developed on the Nurburgring. On top of this, the GTE is suspended by Ohlins adjustable suspension, while 21-inch wheels wrapped in Michelin Pilot Sport Cup 2 tyres ensure loads of grip. Carbon ceramic brakes provide stopping power, with six-piston Brembo calipers on the front and four-piston on the rear.
Drako is taking orders and deposits now but production is limited to 25 units. Prices start at US$1.25 million and deliveries are scheduled to commence some time in 2020. Check out the preview video below for more of a look, and head to the Drako website for more details.