Remember the Subaru Levorg STI development promo from a few weeks ago? Subaru has now revealed the new beast in all its glory.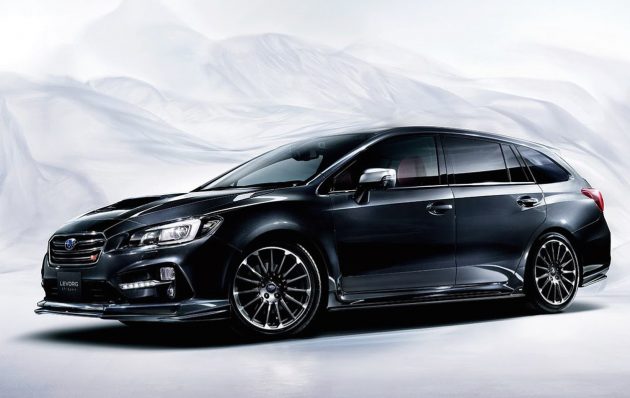 The Subaru Levorg essentially brings back the idea of the WRX wagon. It's based on the same platform and features a similar interior. So then, as you might expect, the STI version is based on the WRX STI, right? Wrong.
Subaru has developed a bespoke personality for the Levorg STI Sport. It's not so much about outright power but more about handling and driving enjoyment. As such, it gets Bilstein DampMatic II dampers, uprated springs, and a revised steering setup.
On the outside, the wagon body doesn't get pumped wheel arches or a massive rear wing like on the WRX STI. However, it does come with a tasteful bodykit, new grille, and dark 18-inch alloy wheels.
As for the powertrain? Buyers in Japan will be offered either a 1.6-litre turbo or a 2.0-litre turbo. These produce 125kW and 221kW, respectively. Even without the full-blown STI 2.5 engine, 221kW, which is the regular mill in the Levorg in Japan, it should be a quick little wagon.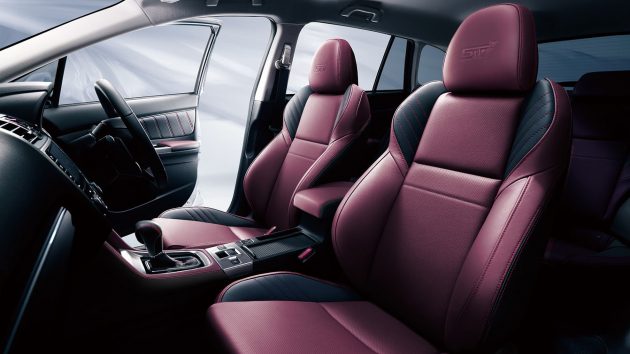 Performance figures haven't been mentioned. Subaru has confirmed both engine options come with an efficient CVT automatic with all-wheel drive. This will probably be the biggest disappointment for buyers. Subaru must be super serious about reducing its showroom consumption and emissions to fit a CVT on an STI-badged vehicle.
Subaru is launching the new variant in Japan at about midway through the year. It is unlikely to make it to Australia any time soon, however, the regular Levorg and the local 2.0-litre turbo will arrive very soon.