Some images of Range Rover's all-new Velar coupe-style SUV have surfaced online, providing a first-look at the Geneva-bound model.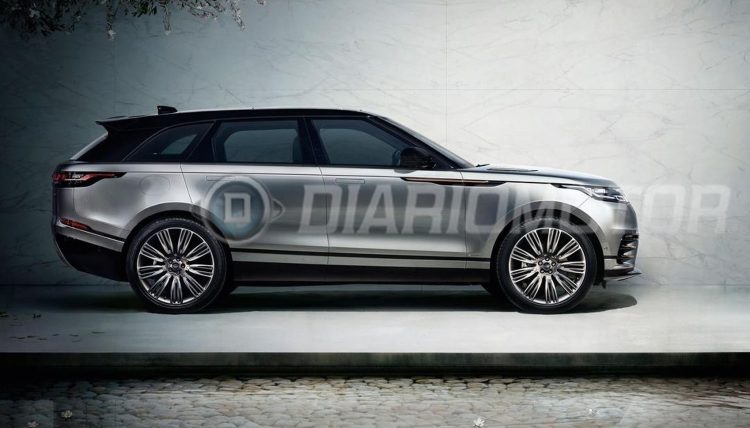 Land Rover has been known to be planning a coupe SUV for a while now, but it wasn't exactly clear where it would sit in the showroom range. Now, the company has confirmed the Velar will slot between the Range Rover Sport and the Evoque.
In this space, Range Rover will be competing against the likes of the BMW X4 and the larger X6, as well as the Mercedes GLC and GLE Coupe models. This is the first time the British brand will be fighting in this fashionable space.
As we can see, thanks to these photos first published by Diariomotor, the main body structure will be very similar in design and proportion as the current Range Rover Sport. However, the glasshouse area including the windows are much lower profile. The D-pillar at the rear is also raked slightly for a sportier silhouette.
It's understood it will ride on the same platform as the Sport and not the smaller Ford EUCD-based platform underpinning the Evoque. This should allow for decent cabin space and a nice-size cargo area in comparison. As usual, Range Rover isn't looking to offer seven seats.
Under the bonnet we can expect a range of diesel and petrol engines, including the new Ingenium units recently introduced for the Jaguar F-Pace and other models. There's a 2.0-litre twin-turbo diesel producing 177kW and 500Nm that is likely to be the most popular option, while a supercharged V6 or even a V8 might also join the range.
All will be revealed in the metal at the 2017 Geneva Motor Show, starting March 7.