Croatian company, Rimac Automobile, will be unveiling an all-new 800kW electric supercar concept called the Rimac One Concept at the 2011 Frankfurt Motor Show next month. Rimac has released an early teaser image to build anticipation.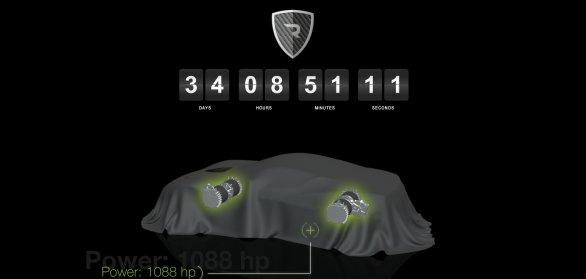 Although the body and design of the Rimac One Concept is concealed under a cover, but by the looks of the layout, the Rimac will use four separate electric motors.
Overall output is said to be 800kW, or 1074hp (1088 metric hp). Astonishing for a fully electric vehicle. Other claimed figures include a 0-100km/h time of just 2.8 seconds and a top speed of 305km/h. Rimac says it all weighs 1650kg and has a range of 600km.
If these details are accurate, it would make the Rimac one of the fastest electric cars ever made. We assume it would have some kind of gearbox, as opposed to normal electric vehicles which have a straight through drive – you can read more about Fisker Automotive's plans to develop a transmission here.
It is only a concept though, and it might be just wishful thinking by Rima. We look forward to providing full details of the car upon its unveiling next month. The show starts on September 13.