Ever wanted to do giant powerslides in a Ford Focus around a race track? You're not alone, so did this guy in Norway. To make it happen he came up with a rear-wheel drive Supra-powered 2JZ Ford Focus. You only need to see the video below to see what kind of satisfaction such a conversion could bring.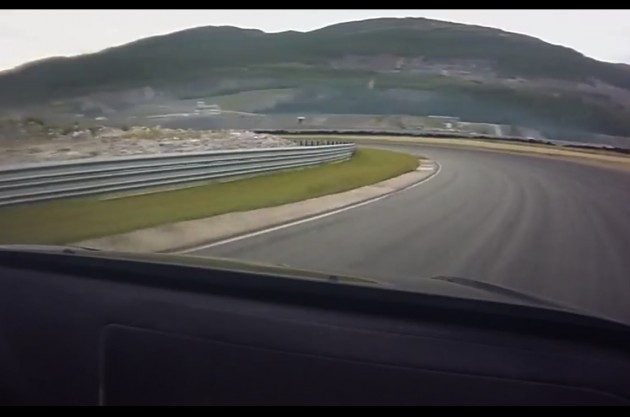 The conversion includes swapping the standard Ford Focus's front-wheel drive setup for the Toyota Supra's rear-drive layout. Obviously, this would have involved some fairly serious fabrication work to get a differential mounted under the back of the Focus, as well as some firewall and engine mount work to get the 3.0-litre turbocharged Toyota engine under the bonnet.
Out on the track, the Focus is certainly no shy hatch back. It simply lights up the rear bags with ease at pretty much any speed. And in the corners, drifting is just all too easy. Even on the straights, catching a Nissan GT-R or E36 BMW M3 is no problem. Check it out below.
Also check out:
– New (2013) Ford Focus RS confirmed
– 2010 Ford Focus RS review
– Video: Ken Block Gymkhana FOUR