The Holden Commodore will be replaced in the next six years with a global platform underpinning various international GM vehicles, according to the Australian Financial Review.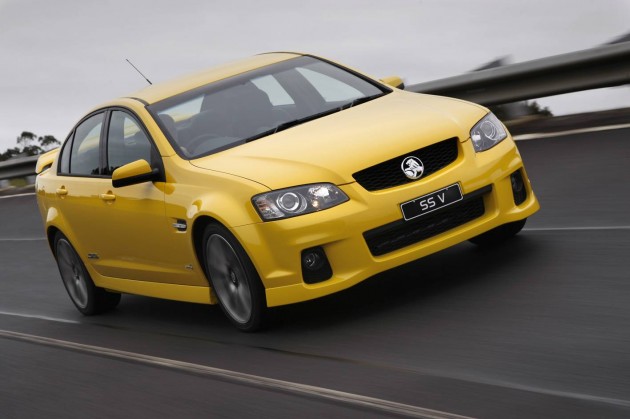 The iconic Australian Holden Commodore has been loved by many Australian motorists since it was born in 1978, with the VH Commodore. And it's not just motorists, it's almost fair to say that half of the country's population has a soft spot for the legend.
GM international operations president Tim Lee said in the report that there's no denying the Commodore is a great car, but said motorists are choosing smaller, more efficient vehicles these days. Lee said,
"It's still an outstanding motor vehicle and one that we intend to produce for a long time. But if you look at the motorway here in Melbourne, you see a lot of small cars. You see a lot of more fuel-efficient vehicles on the roads than Commodore."
A fact evident when taking a look at January's official VFACTS sales figures. The Mazda3, a regular in the top five every month in terms of national sales, overtook the Holden Commodore as 2011's most popular vehicle.
Lee said that going global is the way to go, and producing global platforms here in Australia.
"The fundamental key in the car building business is basically how you configure your body shop and if we want to have the opportunity for both domestic and consumption, as well as export potential, we need to build cars in Adelaide that are off the global ­platforms of General Motors."

"In the body shop the best way to do that is to have flexibility and to build two architectures and platforms. Maybe a mini car and a small car or maybe a small car and a compact car, or maybe a compact car and mid-sized car."
In similar related Holden news – not just Commodore – just over a month ago, South Australian premier Jay Weatherrill confirmed General Motors was weighing up the options, and thinking of closing Australian Holden production. He said the government was discussing a possible funding package to keep production up. Producing more vehicles for export using global platforms could be the deal maker here.
Meanwhile Prime Minister Julia Gillard has said more recently that the Federal Government is doing everything it can to stabilise Holden's future.
If the initial report is true, and the Commodore is to be gone in six years, the next generation Commodore could potentially be the last, albeit with a handful of facelifts and model updates.
We'll keep you updated with official word when we hear more.