Fiat may soon expand its performance range with a new Abarth 500X, based on the just-revealed Fiat 500X crossover. This could be the first all-wheel drive Abarth.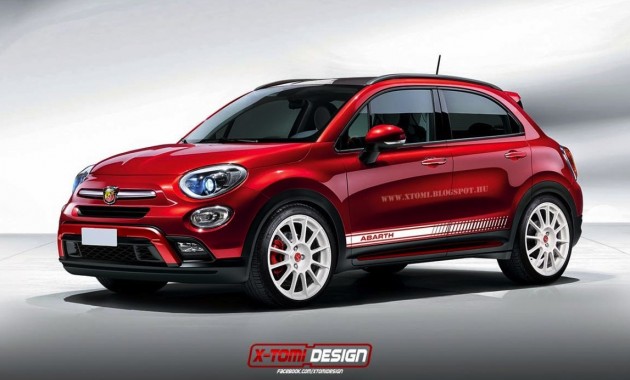 Speaking in a CarAdvice report, Fiat design boss Roberto Giolito said the 500X is a good body for Abarth. He said "it's absolutely perfect in terms of drivability, control". The company could provide enhancements to improve handling and overall performance.
At the moment Abarth only offers a few performance versions of the 500, such as the 595, and others based on the hatch and the 500C convertible. A move into the increasingly popular SUV/crossover sector does seem like a natural progression for the performance arm.
Giolito said that if the company decides to go in this direction, the model would feature various visual differences compared with the regular 500X. He said the model has more of a potential to be changed.
As seen in these speculative renders by X-Tomi Design, an Abarth 500X could be made to look like an energetic little rally car. We could expect widened wheel arches, a bespoke bodykit and wheels, special wheels, and some spoilers front and rear.
Under the bonnet, the regular 500X will be available with a range turbo engines, including a flagship 1.4 turbo producing 127kW. Considering the most powerful Abarth on the market at the moment produces 132kW (except for the track-focused Biposto with 140kW), you can being to imagine what Abarth could do here. We'll keep you updated with any confirmations that we hear.