SsangYong is gearing up to unveil a rather interesting new XLV concept vehicle at the Geneva Motor Show in March, giving us all a potential preview to an upcoming SUV set for the showroom.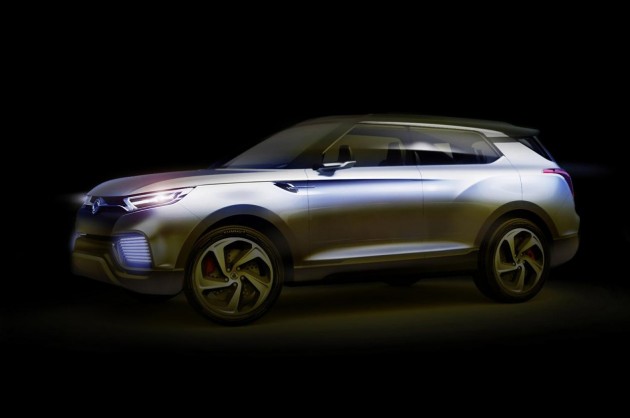 Called the eXciting smart Lifestyle Vehicle, the concept is a mid-sizer ready for the B-segment. It's 4430mm long, 1845mm wide and 1600mm tall, making it around the same size as a Toyota RAV4.
Under the bonnet features an all-new 1.6-litre diesel engine paired with a full hybrid electric motor setup. The electric component is powered by a lithium-ion battery. Specific output figures are yet to be revealed.
As for the design, it incorporates SsangYong's latest 'Nature born 3 motion' styling language. Highlights include a high waistline with a 'chop-top'-style cabin structure, wrap-around taillights, a black roof, and a sophisticated front end with unique corner intakes.
The company spoke about its personality, saying it is 290mm longer than the concept that preceded it, providing "accommodation for seven passengers in an innovative 2+2+2+1 arrangement, where the seventh seat slides between the second and third rows for optimum flexibility".
"This latest concept projects a rhythmical and dynamic exterior design and is aimed at appealing to the smart user who is active and seeks individuality and practicality."
Complete details will be announced at the Geneva show which starts on March 6. Stay tuned for updates.