Nissan Australia is sprucing up the Pathfinder for the introduction of the MY2017 update, which arrives in March. The update brings a revised engine, more technology, and improved ride and handling.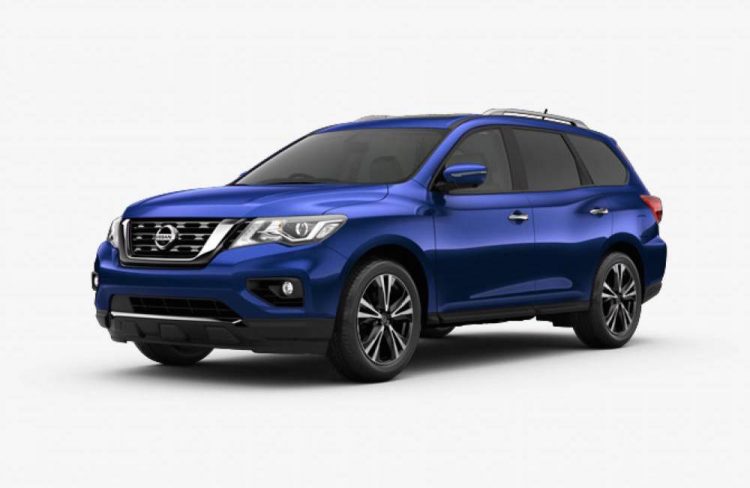 Three main variant grades will be on offer, ranging from the ST, ST-L, and the Ti, with front-wheel drive and all-wheel drive options for all. All feature a facelifted exterior design, with the company's 'V-Motion' grille, and boomerang LED daytime running lights.
Also new are some turn indicators in the side mirrors, a more aggressive bonnet, new front bumper bar and fog lights, with new taillights at the back and a tweaked rear bumper bar.
Under the bonnet, the non-hybrid variants receive the updated 'VQ35DD' 3.5-litre V6 petrol. Thanks to a direct injection system, higher compression ratio (from 10.3:1 to 11.0:1), new pistons and intake manifold, the engine now produces 202kW of power and 340Nm of torque (up from 190kW/325Nm).
Nissan says the engine provides better wide-open throttle performance along with improved fuel economy and emissions. Fuel consumption averages drop from 10L/100km to 9.9L/100km in the FWD, and from 10.3 to 10.1 in the AWD.
As for the hybrid version, it continues with its 2.5-litre supercharged four-cylinder and electric motor system. Combined outputs are rated at 188kW and 330Nm, with an average consumption of 8.6L/100km.
For the ride and handling, Nissan has implemented a slightly stiffer suspension for the Pathfinder along with a revised steering system with quicker response. The result is improved body control and controlled handling with a more confident ride, Nissan claims.
For the ST-L and Ti variants, an 'Intelligent Emergency Braking' system is added, with moving detection technology, along with automated braking and forward collision warning, adaptive cruise control, and an around-view monitor for parking.
The 2017 model will arrive in Australia in March, with prices starting from the following (all exclude on-road costs):
| | | |
| --- | --- | --- |
| 2017 Nissan Pathfinder | MY2016 MSRP | MY2017 MSRP |
| ST VARIANTS | | |
| Pathfinder 3.5L V6 ST 2WD | $41,490 | $41,990 |
| Pathfinder 3.5L V6 ST 4WD | $45,490 | $45,490 |
| Pathfinder 2.5L 4-cyl. ST 2WD HYBRID | $44,490 | $44,490 |
| ST-L VARIANTS | | |
| Pathfinder 3.5L V6 ST-L 2WD | $53,690+ | $53,690 |
| Pathfinder 3.5L V6 ST-L 4WD | $57,690+ | $57,690 |
| Pathfinder 2.5L 4-cyl. ST-L 4WD HYBRID | $60,690+ | $60,690 |
| TI VARIANTS | | |
| Pathfinder 3.5L V6 Ti 2WD | $62,190 | $62,190 |
| Pathfinder 3.5L V6 Ti 4WD | $66,190 | $66,190 |
| Pathfinder 2.5L 4-cyl. Ti 4WD HYBRID | $69,190 | $69,190 |