Aussie speed demons will be pleased to hear the Northern Territory Government will reintroduce an open speed limit on a portion of the Stuart Highway, as promised last year. The section of open highway will be part of a 12-month trial starting February 1, 2014.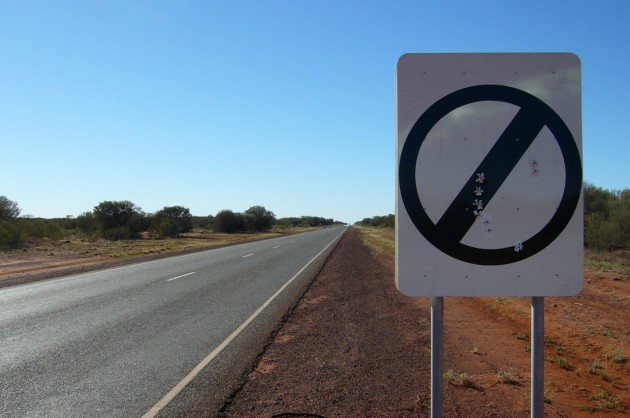 Sticking true to his word, NT Transport Minister Peter Styles said the Territory has a unique road network with low traffic, and the particular 200km portion of the highway has been subject to zero speed-related fatal accidents in a 10-year period between 2001 and 2011.
Of course, the open speed limit hasn't been set up as an invitation for speed kings, however, we can see a sudden influx in car enthusiasts flocking to the area next year (including us). Styles urges the initiative is not being introduced to encourage recklessly driving. He said,
"Open speed limits mean driving to the road conditions – everyone should drive within their own capabilities, the condition of the road, prevailing weather conditions and the standard of their vehicle.

"Learner and provisional drivers and heavy vehicles will continue to be speed limited as they are now."
The trial will include assessments undertaken by the local police, who will continue to patrol the area, to see how motorists behave and respect the roads and conditions.
NT had many open speed limit highways up until 2007, when a speed limit of 130km/h was put in place.