Geelong carbon fibre wheel manufacturer Carbon Revolution scored a major coup last year when Ford announced it becoming an OEM supplier for the Shelby GT350R Mustang. The Aussie team scored another feather in the cap when Ford also announced the flagship Ford GT supercar would feature carbon wheels made by the company.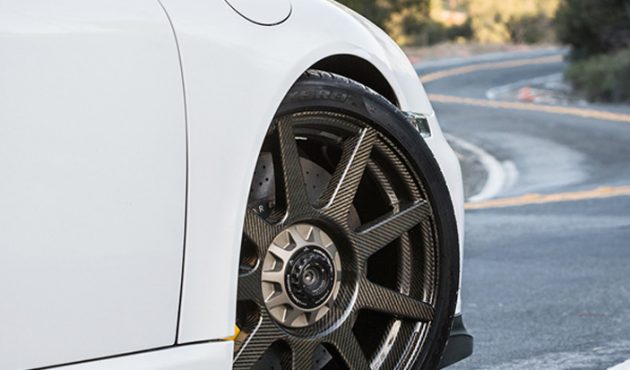 Now it looks as if arch-rival GM could be added to the list of Carbon Revolution's clientele. According to Autoblog, William Rodgers, in charge of GM's light polymer systems, the Cadillac V-series models and hi-po Camaros as well as Corvettes are possible candidates for the lightweight wheels.
The benefits of carbon fibre wheels are less rotational mass as well as increased torsional rigidity. Up to 16kg per corner can be shaved compared with aluminium alloy wheels too, helping to reduce overall kerb weight.
Before anything is confirmed for market, Carbon Revolution will apparently need to be subjected to GM's rigorous field-testing to ensure its wheels stand up to potholes as well as wear and tear.
If confirmed, this would be a major shot in the arm for the company, which has successfully sought overseas clients in the wake of Australia's auto manufacturing shutdown. Other component suppliers such as Quickstep have also managed to find success landing big contracts with Audi for carbon fibre roof panels.