Some of you may remember in the 1980s a very exotic creation emerged from Queensland with the body of an Alfasud Sprint and the mid-mounted engine of a Walkinshaw Commodore V8. Fifteen cars were built, one of which infamously crashed in 2001 at Eastern Creek, in a tragic loss-of-life accident.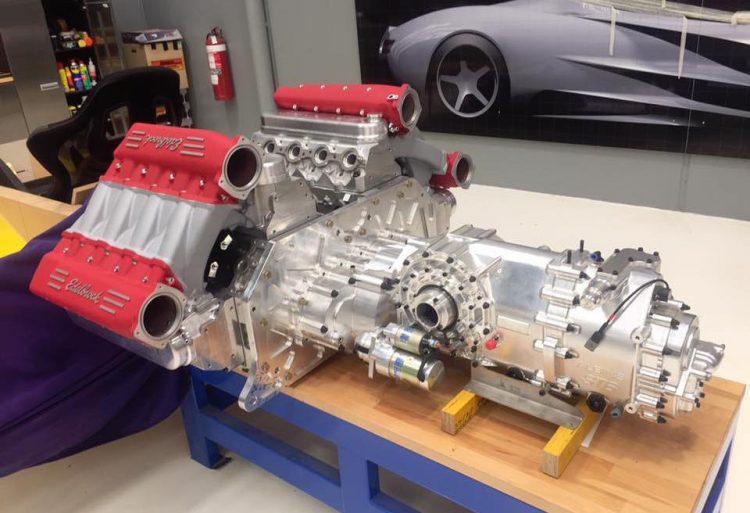 Builder Paul Halstead has been building cars ever since and has an ambition to build another world-beating supercar, this time with a 14-litre 16-cylinder engine.
Having stated his plans two years ago to other media publications, Halstead appears well underway, with his Facebook post revealing that two LS V8 engines have been successfully siamesed together thanks to a lot of highly skilled fabrication. The two engines are joined together at 45-degrees via a 'power unit' and a transaxle gearbox. They are topped by Edelbrock manifolds and look as though they were destined to be together.
The engine, with its exhaust assembly fitted, will be showcased at a cocktail dinner event on the 12th of August, with a supercar expected to be the home for this unholy demon of an engine.
If Halstead's plans come to fruition, that would put an Australian supercar in the company of the 8.0-litre, quad-turbo Bugatti Chiron W16 and the insane V16 Devel hypercar currently under development. We'll keep you posted with more details as they come to hand.