Audi's 3.7-litre turbo-diesel V6 engine from its Audi R18 TDI V6 Le Mans-winning race car has been awarded 'Race Engine of the Year' by Race Engine Technology magazine. The engine powered Audi to victory for its 10th 24 Hours of Le Mans last year.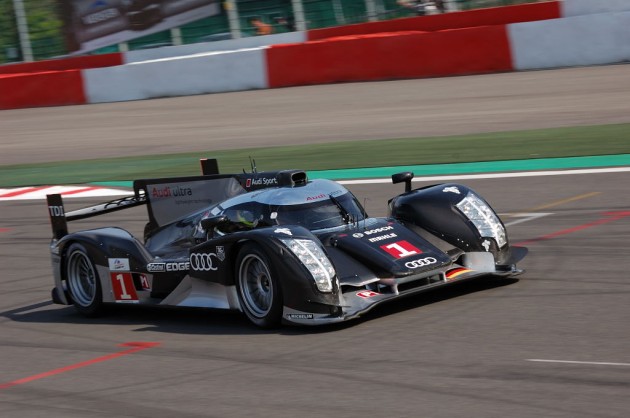 Usually, we don't report on a random award by another publication, but this one we thought you might like since it is a nice excuse to talk about a diesel race engine. Audi has raced in Le Mans since 2006 using diesel units, and has shown being frugal doesn't always mean being slow.
In the Audi R18, the 3.7-litre V6 uses a single turbo setup, as opposed to its previous twin-turbo diesel V10 design in the R15. A Garrett TR30R VGT turbo sits on top of the engine, using a 'hot side inside' layout which consists of the exhaust manifolds on the inside of the V configuration. The turbo then sucks in air directly from the large forward-facing air scoop on the roof.
The engine is capable of producing upwards of 497kW of power, which is less than the V10 R15 which produced around 440kW. Being endurance racing though, outright power is not always the key. Instead, Audi was seeking to increase fuel economy with the V6. The V6 also uses an S tronic six-speed sequential transmission, while overall weight sits at just 900kg – both elements keeping efficiency to a maximum.
During the 2011 24 Hours of Le Mans, two Audi R18s were involved in a nasty crash, however, the remaining #2 car driven by Marcel Fassler, Andre Lotterer and Benoit Treluyer went on to win the event by more than 13 seconds.
Well done Audi. The company really does lead the way when it comes to diesel racing technology.