At the moment, the smallest sporty off-roader that Mazda sells is the CX-5, which is a consistent best-seller in its class in Australia every month. There's now word the company is working on a smaller 'CX-3' SUV for the future.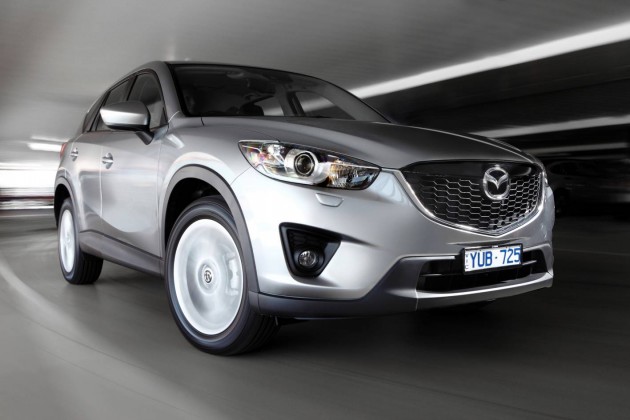 (Mazda CX-5 shown)
According to a recent Auto Express report in the UK, Mazda will be using the next-generation Mazda2 platform for the basis of a new compact SUV. The Japanese company is apparently looking to offer the best driving character and most efficient engines in its class with the new model.
Going up against the likes of the Nissan Juke (joining Australia Q3, 2013), the upcoming Ford EcoSport (due in Australia in 2014), and the Suzuki SX4, the CX-3 may become available in front-wheel drive form only. Like the rivals though, the body will be jumped up for light off-road use.
Mazda is continuously developing its 'SkyActiv' technologies, which aim to improve overall efficiency and economy, and for the CX-3, a new 1.3-litre turbo petrol is said to be on the way. A 1.6-litre diesel is also known to be in the works for other future Mazda vehicles, and this engine may also form part of the CX-3 lineup.
As for market entry, the CX-3 is being slated for 2014 launch. This would coincide perfectly with the Nissan Juke and Ford EcoSport introductions in Australia.