A video showing Formula Drift ace Fredric Aasbo steering a 2JZ-powered Toyota 86 has hit the web, giving us all a lesson in how to overtake when out on the track.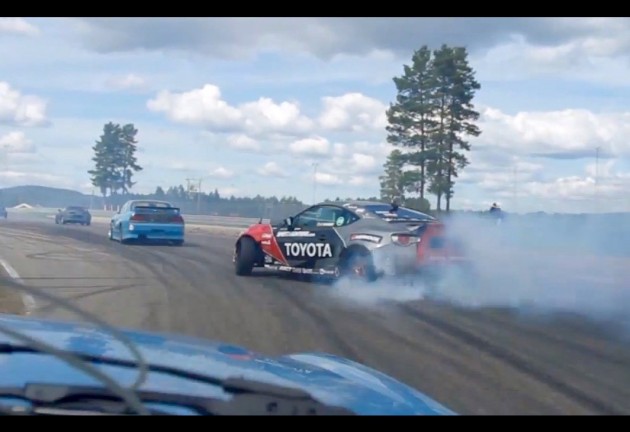 When it comes to picking out a car to modify for drifting, the Toyota 86 is probably at the top of everyone's wish list. The highly modified example has been extensively tuned to suit the automotive art of drifting.
As you can tell just by looking at it, the car features a much wider track than the regular road-going 86. Even with extended wheel arches, the wheel stance is super fat, helping with stability while the Fredic is sliding about.
Under the bonnet features the one and only 2JZ-GTE 3.0-litre turbocharged inline six-cylinder engine. Specific details on the engine such as components used and so on are unknown, however, the package is said to produce around 560kW (750hp) – just short of four times the power of the factory 2.0-litre boxer unit (147kW).
Click play below to take a look, and to check out some of the awesome overtaking moves Fredic pulls.