Former Ferrari chief Luca Di Montezemolo has broken a long silence and given some poignant details of former F1 driver Michael Schumacher's recovery.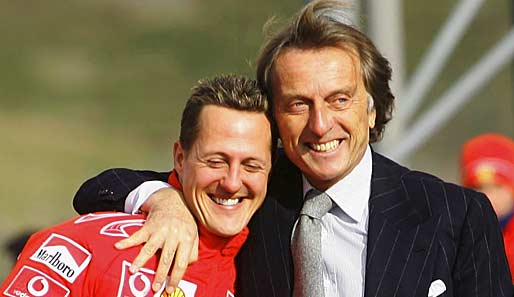 Speaking with the press, Montezemolo refused to give exact details but confirmed the German's health has not taken a turn for the better since the accident two years ago.
"I have news and unfortunately it is not good," Montezemolo told reporters on Thursday.
Montezemolo added that: "Life is strange… He was a fantastic driver and only had one accident with Ferrari, in 1999."
Michael Schumacher and Luca Di Montezemolo had a close working relationship, having shared five F1 World Championships during Schumacher's reign as Ferrari's, and indeed one of F1's most successful drivers.
Sabine Kehm, official spokesperson for the Schumacher family, has declined to comment further.
In November of last year FIA president Jean Todt told the press Schumacher was "still fighting", following a visit to the injured driver.
Michael Schumacher, seven-time F1 champion remains at his home on lake Geneva in Switzerland receiving intensive care for a brain injury he sustained while skiing in December 2013.